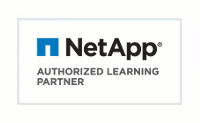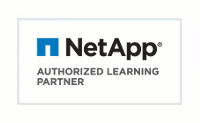 ONTAP Compliance Solution Administration (OCSA)
Course Content
The ONTAP Security and Compliance course describes the architecture and functionality of the integrated data protection security and compliance features and benefits in ONTAP 9 data-management software, including SnapLock software, key management features, and encryption technologies. The course also explains the administration, configuration, and management of the integrated data protection compliance features.
ONTAP Security and Compliance Solutions Administration is intended for data protection administrators of any experience level
Who should attend
Data Protection Administrations
Security Engineers
NetApp Partners
NetApp Employees
Prerequisites
Course Objectives
Describe the data protection features that are integrated into ONTAP 9 data-management software
Describe how to use SnapLock compliance software for data retention
Explain how to manage encryption keys
Explain how NetApp Storage Encryption (NSE) provides full-disk encryption (FDE) by using self-encrypting drives.
Explain how NetApp Volume Encryption (NVE) provides a software-based method to encrypt and protect data on any disk type.
Outline: ONTAP Compliance Solution Administration (OCSA)
Module 1: Security and Compliance Solutions
ONTAP 9 Security features
Data protection compliance challenges
Regulatory and business requirements
Integrated compliance features
Module 2: Securing and Hardening ONTAP Software
3 planes of security
Proactive security features
Module 3: ONTAP Data Retention
SnapLock

Compliance software
Architecture
Managing volumes
File types
Protecting volumes
Advanced features
Module 4: ONTAP Key Management
Overview
Encrypted key management
Module 5: ONTAP Data Encryption
Encryption

NetApp Storage Encryption (NSE)
NetApp Volume Encryption (NVE)

Volume encryption demonstration
Labs:
Implement role-based access control
Configure SnapLock compliance software for file retention
Create a SnapLock for SnapVault relationship
Use the privileged delete feature
Key manager setup wizard
Classroom Training
Duration 1 day
Price
United States:

US$ 900

NetApp Training Units:

12 NTU




NTU's may not have the same redemption value if used in a country other than where they were purchased.
Enroll now
Click City Name To Book
Schedule
This is an Instructor-Led Classroom course
This is an Instructor-Led Online (ILO) course. These sessions are conducted via WebEx in a VoIP environment and require an Internet Connection and headset with microphone connected to your computer or laptop.
This is a FLEX course, which is delivered simultaneously in two modalities. Choose to attend the Instructor-Led Online (ILO) virtual session or Instructor-Led Classroom (ILT) session.
United States
Jan 25, 2019

Online Training

09:00 US/Central

Enroll

Mar 29, 2019

Online Training

09:00 US/Eastern

Enroll

May 17, 2019

Online Training

09:00 US/Pacific

Enroll

Jun 21, 2019

Online Training

09:00 US/Central

Enroll

Aug 16, 2019

Online Training

09:00 US/Pacific

Enroll

Oct 18, 2019

Online Training

09:00 US/Eastern

Enroll

Dec 13, 2019

Online Training

09:00 US/Central

Enroll
Europe
Germany
Slovenia
Mar 4, 2019

This is a FLEX event

Ljubljana

Course language: English

Enroll

Online Training

Time zone: Europe/Ljubljana

Enroll

Jun 3, 2019

This is a FLEX event

Ljubljana

Course language: English

Enroll

Online Training

Time zone: Europe/Ljubljana

Enroll

Nov 4, 2019

This is a FLEX event

Ljubljana

Course language: English

Enroll

Online Training

Time zone: Europe/Ljubljana

Enroll
United Kingdom
Feb 8, 2019

This is a FLEX event

London, City

Enroll

Online Training

Time zone: Europe/London

Enroll

Jun 24, 2019

This is a FLEX event

London, City

Enroll

Online Training

Time zone: Europe/London

Enroll

Sep 9, 2019

This is a FLEX event

London, City

Enroll

Online Training

Time zone: Europe/London

Enroll

Dec 9, 2019

This is a FLEX event

London, City

Enroll

Online Training

Time zone: Europe/London

Enroll