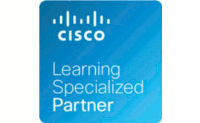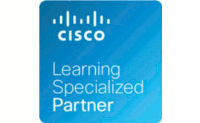 Implementing and Configuring Cisco Identity Services Engine (SISE)
Student Testimonials
"Excellent entry level course for new hires. Also, good refresher course for more experienced technicians."
- John Wray
Course Content
Implementing and Configuring Cisco Identity Services Engine v2.1 (SISE), using v2.3 hands on labs, is an identity and access control policy platform that provides a single policy plane across the entire organization, combining multiple services into a single context-aware identity-based platform. You will learn how to configure and administer many of the services, including authentication, authorization and accounting (AAA), posture, profiling, device on-boarding and guest management. You will also learn the knowledge and skills to enforce security posture compliance for wired and wireless endpoints and enhance infrastructure security using the Cisco ISE.
Who should attend
ISE Administrators/Engineers
Wireless Administrators/Engineers
Consulting Systems Engineers
Technical/Wireless/BYOD/Security Solutions Architects
ATP partner systems and field engineers
Systems integrators who install and implement the Cisco Identity Service Engine
Do you belong in SISE? Meet Carson.

Carson is a wireless administrator for a corporation in Durham, NC. Last year, his company began expressing a need to better manage its network and those utilizing it. That's when Carson saw an opportunity at Fast Lane. Understanding the value of SISE, Carson enrolled in Fast Lane's SISE training. Upon completing the 5-day course, Carson was able to return to work and successfully implement an ISE architecture for his business and allow it to control every single detail of its network and network users.
Prerequisites
The learner is expected to have the following skills and knowledge before attending this course:
Familiarity with Cisco IOS CLI
Familiarity with Cisco ASA
Familiarity with Cisco VPN clients
Familiarity with MicroSoft Windows Operating Systems
Familiarity with 802.1X
Course Objectives
Describe Cisco ISE architecture, installation, and distributed deployment options
Configure Network Access Devices (NADs), policy components, and basic authentication and authorization policies in Cisco ISE - Implement Cisco ISE web authentication and guest services
Deploy Cisco ISE profiling, posture and client provisioning services
Describe administration, monitoring, troubleshooting, and TrustSec SGA security
Configure device administration using TACACS+ in Cisco ISE
Follow On Courses
Outline: Implementing and Configuring Cisco Identity Services Engine (SISE)
Module 1: Introducing Cisco ISE Architecture and Deployment
Security challenges
Cisco ISE solutions Use Cases

Guest use
BYOD
Profiling
Compliance
Security group access

Secure Access Control
ISE function
ISE deployment components

Admin node
Policy service node
Monitoring node
pxGrid Services
Policy synchronization
Deployment options

Context visibility

Benefits
Wizard
Streamline wizard
Module 2: Cisco ISE Policy Enforcement
IEEE 802.1X primeer
MAC authentication bypass
802.1X and MAB
Identity sources
Multi-AD overview and configuration
Lightweight directory access protocol
RADIUS
SAMLv2
Identity source sequence
Certification authority services
Authentication and authorization process
Exception policies and policy sets
Global vs local exception processing
Third-party NAD support
Cisco TrustSec
Easy connect

Overview
Modes and flows
Configuration
Module 3: Web Auth & Guest Services
Web authentication overview
Guest access services overview
Guest access settings
ISE sponsor components and configuration
Module 4: Cisco ISE Profiler
Profiler service and policies

Configure
Prepare
Enable
Probe configuration
Feed service
Settings
Profiling parameters

NMAP scan action
Module 5: Cisco ISE BYOD
Problem and solutions
Design
Portal selection process
Device portal configuration
ISE CA server and local certificates
Module 6: Cisco ISE Endpoint Compliance Services
Posture service

Conditions
Compliance module
Flow
Agents
Deployment and licensing

Client provisioning
Posture general settings
Client provisioning portal and policy
Module 7: Cisco ISE with AMP and VPN-Based Services
AAA – external authentication
Cisco ASA for VPN authentication
Threat centric NAC
Module 8: Cisco ISE Integrated Solutions with APIs
Location-based authorization
pxGrid framework
Module 9: Working with Network Access Devices
TACACS+

Device administration
Configuration
Guidelines
Best practices

Migrating Cisco ACS to ISE
Module 10: Cisco ISE Design (Self-Study)
ISE planning and Pre-deployment
ISE sizing and scaling practices
Deployment best practices
Web portals best practices
PSN HA or load sharing
Deploying monitoring personas
Network infrastructure preparation
Module 11: Configuring Thrid Party NAD Support (optional/Self-Study/Reference)
Third-party NAD support configuration
Labs:
Initial Configuration of Cisco ISE
Complete Cisco ISE GUI Setup
Integrate Cisco ISE with Active Directory
Integrating Cisco ISE with a second Microsoft Active Directory
Basic Policy Configuration
Configure Guest Access
Guest Access Operations
Guest Reports
Configuring Profiling
Customizing the Cisco ISE Profiling Configuration
ISE Profiling Reports
BYOD Configuration
Device Blacklisting
Compliance
Configuring Client Provisioning
Configuring Posture Policies
Testing and Monitoring Compliance Based Access
Compliance Policy Testing
MDM Integration with Cisco ISE
MDM Access and Configuration
Client Access with MDM
Using Cisco ISE for VPN Access
Configuring Backups and Patching
Configuring Administrative Access
Review of General Tools
Report Operations
Classroom Training
Duration 5 days
Price
United States:

US$ 3,995

Cisco Learning Credits:

40 CLC
Enroll now
Online Training
Duration 5 days
Price
United States:

US$ 3,995

Cisco Learning Credits:

40 CLC
Enroll now
Click City Name To Book
Schedule
This is an Instructor-Led Classroom course
This green checkmark in the Upcoming Schedule below indicates that this session is Guaranteed to Run.
This is an Instructor-Led Online (ILO) course. These sessions are conducted via WebEx in a VoIP environment and require an Internet Connection and headset with microphone connected to your computer or laptop.
This is a FLEX course, which is delivered simultaneously in two modalities. Choose to attend the Instructor-Led Online (ILO) virtual session or Instructor-Led Classroom (ILT) session.
* This class is delivered by a partner.