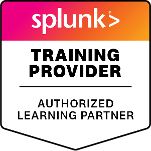 Splunk Enterprise Certified Admin (SECA)
A Splunk Enterprise Certified Admin manages various components of Splunk Enterprise on a daily basis, including license management, indexers and search heads, configuration, monitoring, and getting data into Splunk. This certification demonstrates an individual's ability to support the day-to-day administration and health of a Splunk Enterprise environment.
A complete and very detailed overview of all Splunk Certifications can be found in the Splunk Certification Candidate Handbook.
Prerequisites
Prerequisite Certification(s):
Recommended training for this certification
Candidates who wish to prepare for the Splunk Enterprise Certified Admin exam are recommended to complete the following modules:
Or candidates who have not yet completed the prerequisite certification(s) can enroll in the Fast Track:
Exams
Splunk Enterprise Certified Admin Exam