Virtualized Data Center
Fast Lane is the training provider of choice when it comes to virtualized data center solutions. As the only authorized training partner of Cisco, NetApp, and VMware, we have combined the best sales and technical information from these three leading companies to create a powerful curriculum to help you sell, implement and support the most important new Data Center technologies.
By utilizing and understanding how to manage and implement a virtualized data center, you gain many benefits including using less physical hardware, reducing costs, faster redeployments, easier backups, better disaster-recovery, and easier migration to the cloud.

Our data center training curriculum includes topics such as data center switching, unified computing, cloud management, application networking, storage networking and FlexPod training.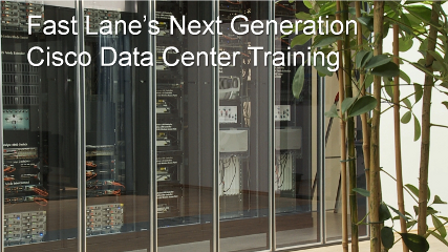 To view this video you need the Adobe Flash Player with JavaScript enabled.Get the Flash Player
Contact us.
Feel free to get in touch if you have any questions about our offering - we'll be delighted to hear from you. You can reach us any time by calling 1-855-778-7246 or sending an e-mail to info@fastlaneus.com.