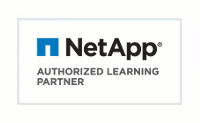 Technical Overview of NetApp E-Series Storage Systems
This course is a free web-based training offering by NetApp. If you would like access to this free course, please click here. Once we have received your request, a Fast Lane account manager will reach out to you with the access code and instructions to begin your free training.
Product Description
This course provides a technical overview of the E-Series storage products and their benefits. It introduces the components that make up the hardware, features of the software, and connectivity details.
Course Objectives
List the NetApp E-Series system shelf and disk shelf models
Identify the connectivity options for each E-Series system shelf
Configure an E-Series storage system that meets a given capacity requirement
Discuss the performance profiles and the architectures of the various E-Series controllers
Describe E-Series system host and drive-side cabling requirements
Advise on storage volume configuration with the NetApp SANtricity operating system
Follow On Courses