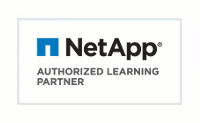 NetApp Transition Fundamentals
NetApp Transition Fundamentals is a free web-based training offered by NetApp.If you would like access to this free course, please click here. Once we have received your request, a Fast Lane account manager will reach out to you with the access code and instructions to begin your free training.
Product Description
Welcome to NetApp Transition Fundamentals. As storage administrators demand more and more features from their enterprises, many are migrating from Data ONTAP operating in 7-Mode to the feature-rich clustered Data ONTAP operating system. This course helps you make decisions when planning a transition to clustered Data ONTAP.
Course Objectives
Identify the methodologies that you can use to move data from Data ONTAP operating in 7-Mode to the clustered Data ONTAP operating system
Identify the technical considerations that arise when you transition data to the clustered Data ONTAP operating system
List the basic steps for transitioning and migrating a NAS workload
List the basic steps for migrating a SAN workload