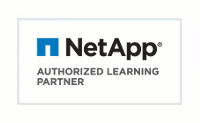 Data ONTAP 8 Cabling
Data ONTAP 8 Cabling is a free web-based training offered by NetApp. If you would like access to this free course, please click here. Once we have received your request, a Fast Lane account manager will reach out to you with the access code and instructions to begin your free training.
Product Description
This self-paced course steps through cabling a single-node system, adding more resiliency by expanding the system to a highavailability (or HA) multipath paired configuration, and adding these HA pairs to a multiple-node clustered Data ONTAP® system. You are also shown the options of switchless cluster configuration and singlenode configuration.
Course Objectives
Describe NetApp storage configuration building blocks
Perform single-node cabling
Attach front-end data cabling to allow access network-attached storage (NAS) and storage area network (SAN) clients
Cabling two nodes into an HA configuration
Perform cluster cabling to create a Data ONTAP 8 Cluster-Mode configuration