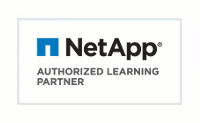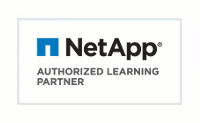 Integrating Hybrid Clouds with NetApp Data Fabric (INTHCDF)
Course Content
This course familiarizes you with NetApp hybrid cloud, Microsoft Azure, and Amazon Web Services (AWS) solutions and shows you how to weave the solutions into the Data Fabric powered by NetApp. In numerous exercises, you use NetApp tools and third-party tools to practice how to manage, move, and protect data throughout the cloud.
This course is required when testing for the NS0-300 NCHC-Administration Certification exam
Who should attend
NetApp Employees, Partners and Customers
Prerequisites
Basic computer networking knowledge
Course Objectives
Explain the value of the Data Fabric and NetApp Private Storage for Cloud (NPS for Cloud)
Describe NetApp Private Storage (NPS) networking requirements
Deploy a hybrid cloud for customers
Configure an Amazon Virtual Private Cloud (VPC) environment and an Azure Virtual Network (VNet) environment for the hybrid cloud
Use Windows PowerShell in a Data Fabric environment and extend customers' Microsoft Active Directory into the cloud
Explain the features of NetApp Cloud Volumes ONTAP software and NetApp ONTAP Select software
Use NetApp Cloud Central to deploy OnCommand Cloud Manager and Cloud Volumes ONTAP
Create SnapMirror relationships between Cloud Volumes ONTAP and ONTAP in the data center
Use the Cloud Sync service to synchronize NFS data between on-premises storage and cloud-based storage
Follow On Courses
Outline: Integrating Hybrid Clouds with NetApp Data Fabric (INTHCDF)
Module 1: Data Fabric Overview
Data Fabric solution vision and value
Compute and storage in the hybrid cloud
Data fabric deployment
NetApp Private Storage (NPS)
Data Fabric use cases
Module 2: Networking for the Hybrid Cloud
NPS networking architecture
Best practices to implement networking
Switch configurations for Layer 3 environment
Module3: AWS Virtual Private Cloud and Connectivity
AWS regions and availability zones
VPC
Security groups
AWS storage
VPN connectivity options
Module 4: Azure Virtual Network and Connectivity
Azure geographies and regions
VNet
Azure storage types
AWS features vs Azure features
Module 5: Design and Implement Data Fabric Solutions
Oncommand Cloud Manager
ONTAP Cloud Software
Use cases and references
Data Fabric solution for cloud backup
Cloud agility
ONTAP Select software
Advantages
vNAS for VMware vSAN
ONTAP Select deployment
NetApp Hybrid Cloud Labs
Managing the Data Fabric
OnCommand Management portfolio
Addendum: Operationalize NPS

How to operationalize NPS for cloud
Data layout
Latency
Module 6: NetApp Cloud Sync Service
Module 7: Data Fabric Solution for Cloud Backup
Overview
Architecture
Features
StorageGRID Webscale software
Deployment options
SnapCenter Software
Labs:
Minilabs for AWS and Azure
Prepare jump host for PowerShell and CLI
Configure AWS VPC resources
Operationalize on-premises to cloud connectivity
Configure Azure VNet to on-premises VPN connectivity
Use Cloud Manager to deploy ONTAP Cloud
Manage the Data Fabric workflow
Configure AltaVault
Test AltaVault cloud agility
Reinforce skills with Cloud Sync service
Classroom Training
Duration 3 days
Price
United States:

US$ 3,750

NetApp Training Units:

50 NTU




NTU's may not have the same redemption value if used in a country other than where they were purchased.
Enroll now
Online Training
Duration 4 days
Price
United States:

US$ 3,750

NetApp Training Units:

50 NTU




NTU's may not have the same redemption value if used in a country other than where they were purchased.
Enroll now
Click City Name To Book
Schedule
This is an Instructor-Led Classroom course
This green checkmark in the Upcoming Schedule below indicates that this session is Guaranteed to Run.
This is an Instructor-Led Online (ILO) course. These sessions are conducted via WebEx in a VoIP environment and require an Internet Connection and headset with microphone connected to your computer or laptop.
This is a FLEX course, which is delivered simultaneously in two modalities. Choose to attend the Instructor-Led Online (ILO) virtual session or Instructor-Led Classroom (ILT) session.