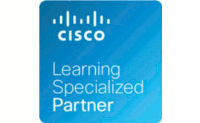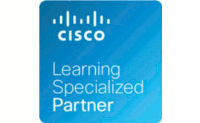 Cisco UC on UCS (UCUCS)
Take this new exiting course that integrates the Unified Communications Suite with the Unified Computing System (UCS)
Course Content
In this comprehensive 3-day course developed by Fast Lane you will learn to install and deploy the Cisco Unified Communications (UC) applications on the Cisco Unified Computing System (UCS) hardware.
Who should attend
This course is a 3-day training program designed for:
Systems and field engineers
Consulting Systems Engineers
Technical Solutions Architects
Cisco Integrators/Partners who install and implement the Cisco Unified Communications applications on Cisco Unified Computing System hardware
Prerequisites
To benefit fully from this course the !FL-FVESS course or equivalent background and experience is required. You should also have:
Solid understanding of networking protocols
A good understanding of Virtualized environments
Course Objectives
After attending this course, you will be able to:
Virtualize UC applications
Manage installation images
Use tested reference configurations (TRC)
Understand specification-based hardware support
Understand VMware feature support
Manage Virtual Machines (OVA Templates)
Understand the licensing model
Size a complete solution
Migrate UC from physical to virtual machines
Design a complete UC on UCS system
Migrate/upgrade UC applications
Outline: Cisco UC on UCS (UCUCS)
Reviewing Unified Communication Virtualization

Three pilars of UC on UCS solution

NetApp and FlexPod solution

Tested Reference Configuration

Describe TRC and understand its benefits

Describe supported Cisco UCS options

Explain unsupported UCS solution

Using Specification Based HW Support

Describe Specification Based guidelines for ESXi and Virtual Machines

Describe Specification Based guidelines for vCenter

Review best practices related to Spec-Based deployments

Prerequisites

Installation specifics related to NTP server

Unattended installation and Answer File Generator

Upgrading VMware Tools in UC applications

Installing Cisco Unified Communications Applications

vCPU and vRAM requirements

Cisco Unified Communications Sizing Tool

Installing Cisco Unity Connection, Unified Presence Server, and Contact Center Express

Monitoring and Troubleshooting Cisco Unified Communications Apps

Reviewing hardware monitoring applications

Monitoring hypervisor layer

Measuring storage performance

Upgrading and Migrating Cisco Unified Communications Applications

Understanding W1 upgrade process (Windows to appliance model)

Explaining L2 upgrade process (appliance to appliance model)

Reviewing migration strategies
COURSE LABS
Access the Lab Equipment
Tested Reference Configuration
Examining ISO Images
Planning Deployment
CUCM Installation
UCxn Installation
Installing and integrating a CUP server
UCCX installation
Classroom Training
Duration 3 days
Price
United States:

US$ 2,695

Cisco Learning Credits:

27 CLC
Enroll now
Online Training
Duration 3 days
Price
United States:

US$ 2,695

Cisco Learning Credits:

27 CLC
Enroll now
Click City Name To Book
Schedule
This is an Instructor-Led Classroom course
United States
Currently there are no training dates scheduled for this course. You can schedule a private, onsite training session or request a public date by emailing info@fastlaneus.com.