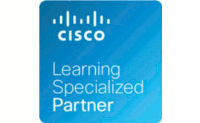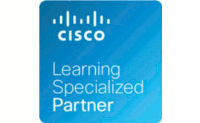 Optical Technologies Fundamentals (OTF)
Course Overview
The Introduction to Optical Technologies (IOT) course provides the students with fundamental knowledge about optical technologies and components of optical systems. The course enables the students to learn the basics of light and fiber optics and to distinguish between different fiber types. The students become familiar with building blocks of optical transmission systems and learn the linear and non-linear effects. The course includes an overview of Synchronous Optical Network / Synchronous Digital Hierarchy (SONET/SDH) standards, framing, protection, timing and services, Dense Wavelength Division Multiplexing (DWDM) systems and their design. This course teaches the knowledge and skills needed to describe technology features used in designing and implementing optical networks.
Optical Technology Fundamentals
Optical Fiber Types
DWDM Components
DWDM Design
Fiber interconnection
Light Emitters
Light Detectors
SONET/SDH Rates and Basic Terminology
SONET/SDH Framing
SONET/SDH Topologies and Protection
Synchronization and Timing
SONET/SDH Services
Optical fiber cleaning
Fiber and Laser safety
Who should attend
Technical personnel responsible for designing and implementing optical network solutions Managers, engineers, planners, and installers wanting to broaden their view optical system capabilities, and communicate system needs to others
Prerequisites
CCNA required
Good networking foundation and basic knowledge in physics is helpful but not a must
Course Objectives
Upon finishing this course, you will be able to:
Describe the Electromagnetic and Optical Spectrum, the Fiber Technology and Light Propagation Inside Optical Fiber
Identify Multi-Mode and Single-Mode Fibers and describe the Optical Parameters
Describe Interconnection between Fibers, Interconnection Problems and Loss Factors
Differentiate between Linear and Non-linear Effects in Optical Fiber
Describe the use of Amplification and differentiate between Amplification and Regeneration
Describe Building Blocks of Optical Systems
Design Optical Systems for capacity, distance and applications
Describe SONET/SDH standard (rates, basic terminology, framing, overhead)
Describe SONET/SDH Topologies and Protection
Identify SONET/SDH Synchronization and Timing
Describe SONET/SDH Services
Describe Optical Fiber cleaning
Describe Fiber and Laser safety
Classroom Training
Duration 2 days
Price
United States:

US$ 2,295

Cisco Learning Credits:

23 CLC
Enroll now
Click City Name To Book
Schedule
This is an Instructor-Led Classroom course
This is a FLEX course, which is delivered simultaneously in two modalities. Choose to attend the Instructor-Led Online (ILO) virtual session or Instructor-Led Classroom (ILT) session.
United States
Currently there are no training dates scheduled for this course. You can schedule a private, onsite training session or request a public date by emailing info@fastlaneus.com.