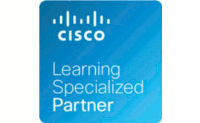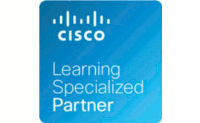 Generalist SE Wireless Training - Phase 2 (GSEW)
Course Overview
The WLAN market has been growing at a fast pace for the last few years and continues gaining momentum. During this one day onsite training, generalist SEs will learn about the RF fundamentals, Mobility Express, Cisco Unified and Converged Wireless Architecture portfolio and design, Meraki portfolio, and understand Cisco's competitive advantages as: architectures vs silo'd products approach, resiliency and innovative services (CMX)
Course Content
What's in it for you? Why this training?
Introduction
Revision of Wi-Fi Technology
Portfolio positioning
Architecture Details

Autonomous
Mobility Express
Unified Access
Converged Access
Meraki

Cisco ONE for Wireless
Bundles
Newest Wireless Standards that count
Cisco's Value Added Solutions
High Availability
High Density Experience (HDX)
Connected Mobile Experience (CMX)
Hyperlocation
BLE
Vertical Solutions
Wireless Designs on Premise and Cloud
Campus
Branch
SME
Cloud Managed
Cisco Prime for all deployment modes
Follow on classes which may be of interest include:
Who should attend
Generalist SE, Pre-Sales, Architects, Product Sales specialists, Practice Leads (with little to zero background on wireless).

This class is also relevant for those SEs who has already attended the Generalist SE Wireless class during FY14 and FY15. The overlap is minimal and this class will cover all the latest Cisco Wireless announcements.
Course Objectives
Upon completing this course, the learner will be able to meet these overall objectives:
Has confidence to start customer conversations on Wireless
Understand Wireless Deployment modes
Understand why Cisco and how we can beat the competition
Classroom Training
Duration 1 day
Price
Enroll now
Click City Name To Book
Schedule
This is an Instructor-Led Classroom course
This is a FLEX course, which is delivered simultaneously in two modalities. Choose to attend the Instructor-Led Online (ILO) virtual session or Instructor-Led Classroom (ILT) session.
United States
Currently there are no training dates scheduled for this course. You can schedule a private, onsite training session or request a public date by emailing info@fastlaneus.com.