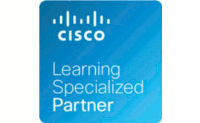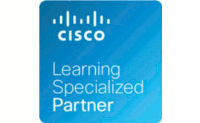 Cisco CSR 11 Update - Skype for Business (CSR11U-SFB)
Course Content
This 1 day course will provide you with a comprehensive overview of select features of Cisco Unified Communications Manager v11.0 to include the integration of Microsoft Skype for Business with Cisco Collaboration System Release 11.0. Topics covered include topology, CUCM, CUC and Gateway configuration, and Lync Server configurations. This course is a follow on to and builds on the content in CSR11U.
Who should attend
Support Engineers
Deployment Engineers
Administrators who need to know the SMB specific features and implementation that have been added in Cisco Collaboration Suite – up to Cisco Collaboration System Release 11.0
Prerequisites
Prior to attending this course, you should have a good understanding of Cisco Unified Communications Manager version 8.0 and Cisco Unity Connection version 8.0 or higher.
Knowledge of Cisco Unified Presence Server v8.0 and of Cisco VCS is advantageous, but not required.
Familiarity with concepts included in CSR11U is also required
Course Objectives
Understand features and limitation of interoperation.
Understand hardware and software requirements
Understand the configuration required to interoperate CUCM 11.0 with Lync 2013.

Cisco CUCM Configuration
Cisco Unity connection voice mail configuration
Gateway configuration
Lync server configuration
Outline: Cisco CSR 11 Update - Skype for Business (CSR11U-SFB)
Module-1: Identifying Topology, Features, Limitations
Topology
Hardware Software requirements
Feature and Limitations
Module-2: Cisco Configurations
CUCM 11.0 configuration
Users
Endpoints
SIP Trunk
Call Routing
Voice Mail Integration
Media Resources
Gateway configuration
Overview of Cisco Unified Communications Manager IM and Presence Federation

CUC configuration
Cisco unity connection configuration
Unity connection integration with CUCM
Unity and Lync user configuration
Gateway configuration
MTP configuration on IOS router
Module-3: Skype For Business Server Configuration
Enable Skype for Business Users
Skype for Business Federation Configuration
Enable Skype for Business Voice Calls to Cisco Collaboration Systems
CUCM addition in Lync
PSTN Gateway
SIP Trunks
Voice Routes
Voice Policy and PSTN usage
Dial Plans
Media by pass and encryption
Labs
Lab 1: Install and Configure the Skype for Business Server
Lab 2: Configure Cisco Unified Communications to Support the Cisco Jabber Client
Lab 3: Configure Partitioned Intra-Domain Federation
Lab 4: Enable Voice Calls Between the Systems
Lab 5: Use the Cisco Jabber and Skype for Business Clients
Classroom Training
Duration 1 day
Price
United States:

US$ 1,150

Cisco Learning Credits:

12 CLC
Enroll now
Online Training
Duration 1 day
Price
United States:

US$ 1,150

Cisco Learning Credits:

12 CLC
Enroll now
Click City Name To Book
Schedule
This is an Instructor-Led Classroom course
This is an Instructor-Led Online (ILO) course. These sessions are conducted via WebEx in a VoIP environment and require an Internet Connection and headset with microphone connected to your computer or laptop.
Europe
Slovenia
Nov 9, 2018

Ljubljana

Course language: English

Enroll