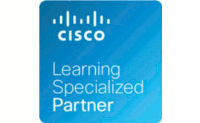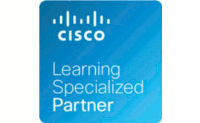 Cisco CSR 11 for Account Managers (CSR11AM)
Course Overview
Cisco Collaboration Systems Release 11.0 (formerly known as Unified Communications solution release) is a sophisticated, yet a simple communications solution designed to strengthen business relationships through improved interactions and experiences for midsize to large businesses. It is simple to deploy, manage, and maintain, supporting multiple applications on a virtualized platform. It is a highly available, interoperable, and scalable solution. This 1-day class will help you gain skills and knowledge necessary to understand and sell the Cisco Collaboration Systems Release 11.0 portfolio. It starts with Cisco Unified Communications Manager as the building block of a Unified Communications solution and attaches the relevant applications and integrations with enterprise applications.
Who should attend
The primary audiences for this course are Account Managers and Sales Engineers or anyone who needs an understanding of selling or buying a Cisco Collaboration Systems solution.
Prerequisites
Prior to attending, you should have an understanding of enterprise telephony or Unified Communications in general and the importance of communications systems in an enterprise business.
Course Objectives
Our instructor-led workshop is designed to enable an Account Manager to sell the Cisco Collaboration Systems Release 11.0 solution and associated vision and to engage customers in a conversation about the benefits of simple, productive, and cost-effective collaboration, by anyone, anywhere, on any device.
Outline: Cisco CSR 11 for Account Managers (CSR11AM)
Introduction to Cisco Collaboration
Collaboration Business Value
Cisco Collaboration Architecture and Strategy
Cisco Collaboration Portfolio and Solution Overview
Call Control Platform and Messaging
Cisco Product Portfolio and Product Positioning
Cisco Unified Communications Manager and core functionality
Cisco Unity Connection and core functionality
Cisco Media Sense for Video Messaging
Cisco Business Edition 6000
Cisco Business Edition 7000
Unified Communications Virtualization
Drive to CSR11.x
Cisco Prime Collaboration products
Ecosystem for customer-specific requirements
Licensing and Support
Preferred Architecture for Voice
Preferred Architecture and Technologies
Dial Plan, +E164 and URI Dialing
Connection to Service Provider SIP Cloud using Cisco Unified Border Element
Single-Sign On
IMP and Collaboration Edge
Presence and Instant Messaging
Persistent Chat and Message Compliance
Cisco Jabber in softphone, deskphone, or phone only mode
Service Discovery
Cisco Collaboration Edge Architecture for Mobile Remote Access for VPN-less Cisco Jabber and phone registration
Peering and Federation
Cisco Jabber Guest
Web Conferencing
WebEx Meeting SaaS
WebEx Meeting Server – On Premises
Cisco Squared
Cisco TelePresence
Preferred Architecture for Video
Cisco TelePresence Portfolio and Solution Overview
TelePresence Server vs. Media Control Unit
Cisco TelePresence Conductor
Cisco TelePresence Management Suite
Cisco Capture-Transform-Share Products
Cisco Meeting Rooms
Cisco Customer Care
Contact Center Basics
Unified Contact Center Express
Unified Contact Center Enterprise
Cisco Finesse and Multi-channel Call Center
Classroom Training
Duration 1 day
Price
Enroll now
Click City Name To Book
Schedule
This is an Instructor-Led Classroom course
United States
Currently there are no training dates scheduled for this course. You can schedule a private, onsite training session or request a public date by emailing info@fastlaneus.com.
Europe
Slovenia
Dec 10, 2018

Ljubljana

Course language: English

Enroll