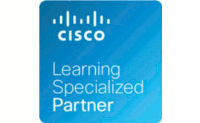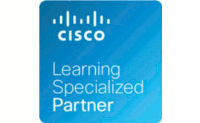 CCIE Wireless v3.0 Lab Boot Camp (CCIEWL-BC)
Course Content
This five-day, instructor-led boot camp is the best way for you to prepare for the CCIE Wireless Lab exam. This course will give you the information and practice activities to best prepare you to pass the CCIE Wireless 8-hour lab exam. This intensive boot camp begins immediately with expert assisted hands-on lab exercises and continues throughout the week to build core competency and speed in the lab. The course culminates on day 5 with a full 8-hour graded MOC lab where you put your skills to the test and verify readiness before the real lab. You will be assigned to your own pod with the gear and code required for the CCIE Wireless program. This course is very hands-on offering expert guidance, mentorship, with extended exercises and lab scenarios to develop your skills, build confidence and speed. The hardware and software used in this course is based on the CCIEW v3 lab requirements from Cisco.

This boot camp is an extremely accelerated program to prepare you to take the CCIE Wireless lab and requires total dedication during the course be most effective in preparing you. Wireless is a high-growth segment for Cisco thanks to megatrends like BYOD, Secure Guest Access, and IoT/IoE. The demand is higher than ever for expert level wireless engineers, and this program is the best way to gain the expert level configuration and troubleshooting skills required to earn the coveted CCIE title specializing in Wireless.

Please Note: 10-14hr course days are common with this program, and is recommend you schedule your return flight for the following day if you are attending classroom based training.
Who should attend
Anyone looking to become a CCIE Wireless
Network Engineers
Systems Engineers
Consulting Engineers
Wireless Network Administrators
Prerequisites
Advanced CCNA or standard CCNP routing and switching knowledge level is highly recommended (knowledge of VLANs, switch management and ipv4 / ipv6 routing, and QoS).

We also recommended that you have a good knowledge of:
Wireless standards (IEEE)
Wireless regulator environment (FCC, ETSI, etc.)
Wireless certification organization (WiFi alliance)
Cisco Autonomous APs configuration and Management
Cisco Unified Access configuration and Management
Course Objectives
Configure:

Autonomous APs
Basic BYOD policy in ISE
AAA Identity Posture and Profiling in ISE
Secure guest access solution
AnyConnect and Windows wireless clients
MSE Services (Location, CMX, wIPS)

Configure and troubleshoot:

Centralized (AireOS based controllers)
Converged access (IOS-XE based controllers)
Flex Connect
Wireless security
Real time applications over WiFi

Manage the wireless infrastructure from the Prime Infrastructure
Optimize the 802.11 environment
Outline: CCIE Wireless v3.0 Lab Boot Camp (CCIEWL-BC)
Module 1: Planning your CCIEWv3 Journey and LAB Strategy

Module 2: Network infrastructure and controller discovery
Implement network infrastructure to support WLANs
Autonomous APs
LAP management and controller discovery
Module 3: WLAN configuration and optimization
WLANs configurations
Controller management
802.11 optimization
Module 4: Converged access and security
Converged access deployments
Controller security and local authentication
Centralized security and identity management "One Policy"
Module 5: Application servers and troubleshooting
Prime Infrastructure "One Management"
Mobility service engine
Configure and troubleshoot media and application services
Module 6: MOC LAB and Instructor Review (12 – 16hr day, typical)
Classroom Training
Duration 5 days
Price
United States:

US$ 4,995

Cisco Learning Credits:

50 CLC
Enroll now
Online Training
Duration 5 days
Price
United States:

US$ 4,995

Cisco Learning Credits:

50 CLC
Enroll now
Click City Name To Book
Schedule
This is an Instructor-Led Classroom course
This is a FLEX course, which is delivered simultaneously in two modalities. Choose to attend the Instructor-Led Online (ILO) virtual session or Instructor-Led Classroom (ILT) session.
United States
Mar 26-30, 2018

This is a FLEX event

Raleigh/Durham, NC

08:00 US/Eastern

Enroll

Online Training

Time zone: US/Eastern

Enroll

May 21-25, 2018

This is a FLEX event

Raleigh/Durham, NC

08:00 US/Eastern

Enroll

Online Training

Time zone: US/Eastern

Enroll

Jul 16-20, 2018

This is a FLEX event

Raleigh/Durham, NC

08:00 US/Eastern

Enroll

Online Training

Time zone: US/Eastern

Enroll

Oct 1-5, 2018

This is a FLEX event

Raleigh/Durham, NC

08:00 US/Eastern

Enroll

Online Training

Time zone: US/Eastern

Enroll

Nov 26-30, 2018

This is a FLEX event

Raleigh/Durham, NC

08:00 US/Eastern

Enroll

Online Training

Time zone: US/Eastern

Enroll