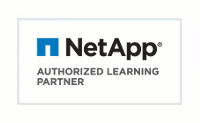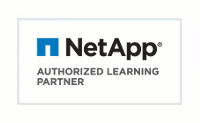 Implementation and Configuration of the AltaVault Appliance (ALTAVAULT)
Course Content
In this 2 day course you will learn how to deploy, configure, manage, backup and restore the AltaVault Appliance. Using encryption you can safely and transmit your data from on-premise to the cloud. Through the use of Amazon Snowball, you will also learn how to seed large amounts of data into an Amazon cloud environment without using the internet.
Who should attend
NetApp Partners
NetApp Customers
Engineers
Prerequisites
Familiar with NetApp ONTAP Software and hybrid cloud environments
Course Objectives
Describe how NetApp AltaVault software fits into the NetApp vision for NetApp's cloud and Data Fabric strategy
Identify supported AltaVault platforms
Deploy AltaVault
Configure AltaVault
Perform cloud migration
Recover Data using AltaVault
Outline: Implementation and Configuration of the AltaVault Appliance (ALTAVAULT)
Module 1: AltaVault Overview
AltaVault and Hybrid Cloud
Data Fabric
AltaVault Configurations
Key components needed for backup
Security
Module 2: AltaVault Installation
AltaVault Virtual Appliance requirements
Virtual Appliance platforms
Best practices for installation
Install the AltaVault Virtual Appliance
Module 3: Configuration Wizard
Basic AltaVault configuration
Network and timezone settings
Cloud settings and encryption key
Export AltaVault configuration
Import a previously saved configuration
Module 4: Storage Settings
Reconfigure cloud settings
Configure SMB for Windows
Configure NFS for Unix
Configure OST for Symantic NetBackup
Implement NetApp SnapMirror
Module 5: Networking
General host settings
Configure data interfaces
Create virtual interfaces
Implement VLANs
Module 6: System Administration
Setting Announcements
Configure alarm settings
Configure SNMP
Send email alerts
Configure logging
Module 7: Security
Configure general security settings
Manage user permissions
Configure RADIUS and TACACS+
Unlock the secure vault
Configure web settings
Configure monitoring
Set management ACLs
Configure SSH access
Module 8: FIPS Compliance
Overview
AltaVault for FIPS configuration
Manage KMIP configuration
Disable FIPS
Verify FIPS mode
Manage FIPS with CLI
Module 9: Management Tasks
Stopping and starting AltaVault
Schedule jobs
Manage licenses
Upgrading
Shutdown and reboot
Current user settings
Manage configuration files
Module 10: Report and Logs
Navigate report layouts
Available reports
User and system logs
Module 11: Amazon Snowball
Overview of Amazon Snowball
Prerequisites
Seed data into Amazon cloud using Snowball
Module 12: Data Migration
Module 13: Disaster Recovery
Backup and restore configurations
Recover data from a different AltaVault
Module 14: Hardware Maintenance
Physical Appliance specifications
RAID configuration
Field replaceable components
Classroom Training
Duration 2 days
Click City Name To Book
Schedule
This is an Instructor-Led Classroom course
This is a FLEX course, which is delivered simultaneously in two modalities. Choose to attend the Instructor-Led Online (ILO) virtual session or Instructor-Led Classroom (ILT) session.
United States
Currently there are no training dates scheduled for this course. You can schedule a private, onsite training session or request a public date by emailing info@fastlaneus.com.