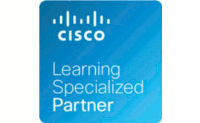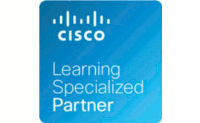 Implementing Cisco TelePresence Video Solutions Part 2 (VTVS2)
About this Course
Who should attend
The primary audience for this course is as follows:
Field engineers who implement and support products and applications
Helpdesk personnel who support products and applications
The secondary audience for this course is as follows:
Sales engineers who design applications
System administrators who design and support applications
Network administrators who design and support applications and monitor network components
Class Prerequisites
The knowledge and skills that you must have before attending this course are as follows:
Additional Authorized Cisco courses that can contribute to your prerequisite knowledge and skills include:
Note: the above 4 courses are available in e-learning also.
What You Will Learn
Implementing Cisco TelePresence Video Solutions Part 2 (VTV2S) v1.0 is a comprehensive 5-day course that prepares you to configure, operate and maintain core visual communication components including TelePresence endpoints, gatekeepers, MCUs, management software and provisioning. In this course, you will add TelePresence to existing UCM environments.
Upon completing this course you should be able to:
Define Cisco Business TelePresence Solution components and architectures
Describe SIP and H.323 basic configuration
Implement advanced features of Cisco VCS
Implement Cisco TelePresence MCU, Cisco TelePresence Server and the MSE 8000 Server as they interoperate with both the Cisco VCS and the Cisco Unified CM
Utilize Cisco Conductor for multiple multipoint control units or TelePresence Server management
Implement Cisco TelePresence Management Suite
Provision devices using TMS Provisioning Extension
Demonstrate how Cisco TelePresence Content Server interacts with other products within the Cisco Business TelePresence Solution (Optional)
Outline: Implementing Cisco TelePresence Video Solutions Part 2 (VTVS2)
Module 1: Cisco TelePresence Endpoints Overview
Cisco TelePresence Endpoint Solutions
Cisco Jabber and Jabber Video
Locating Documentation
Module 2: SIP and H.323 Basic Configuration
Cisco VCS Video Network
Cisco Unified CM Video Network
Fully Enabled Video Network Solution
Session Initiation Protocol
H.323
Interworking
Backing Up and Restoring the Cisco VCS
Upgrading the Cisco VCS
SIP for Cisco Unified CM
Cisco Unified CM and Cisco VCS Dial Plans
Module 3: Advanced Cisco VCS Features
Connection Security
Local Authentication
Remote Authentication
Registration Conflict Policy
Registration Restriction Policy
Local Zone Components
Membership Rules
Transforms
Admin Policy
FindMe Functionality
FindMe Configuration
Purpose of Zones
Search Priority
Neighbor Zones
Creating Neighbor Zones
Integration
Need for Traversal Zones
H.460 and Assent Protocols
Traversal Zone Configuration
Domain Name System Dialing
E.164 Number Mapping
Bandwidth Management
Subzones
Pipes
Subzones and Zones
Subzone Call Failure
Call Processing Order
Cisco VCS Call Routing
Zone Call Failure
Regular Expressions
Interworking and Transforms
Certificates
Certificate Installation
Presence
Cisco Unified Presence and PUA
Presence Deployments
Conference Factory
Cisco VCS Settings for Conference Factory
Clustering and the Cisco VCS
Replication Components
Clustering Configuration
Collecting Information
Log Files
Search History
Warnings
Cisco TAC Information
Module 4: Video Conference Bridges
Cisco TelePresence MCU Purpose and Placement
Cisco TelePresence MCU Product Line
Cisco TelePresence MCU Installation
Cisco TelePresence MCU Indicator Lights
Locating Documentation
Network Settings
H.323 and SIP Settings
Types of Prefixes
Prefixes and Dial Plans
Media Port Reservation
Cisco TelePresence MCU as an Ad Hoc Bridge
Locating the Help Function
Cisco TelePresence MCU Conference Configuration
Cisco TelePresence MCU Conference Monitoring
Auto-Attendants
Endpoints
User Access
Auto-Attendant Customization
Global Conference Settings
Templates
Minimum Outgoing Bit Rate
Web Interface Upgrade, Backup, and Restore
FTP Backup and Restore
Basic Components
Indicators
Supervisor Blade Settings
Power Consumption Calculation
Blade Options
Cisco TelePresence Server Role
Hardware Options
Server Features
What Is TIP?
TIP Call Setup
TIP Deployment Scenario
Diagnostic Tools
Endpoint and Conference Diagnostics
Event Logs
Module 5: Cisco TelePresence Conductor
Cisco TelePresence Conductor Overview
Network Placement
Call Flow on Unified CM: Ad Hoc Conference
Call Flow on Unified CM: Rendezvous Conference
Call Flow on the Cisco VCS
Configuring Cisco TelePresence MCU with the Conductor
SIP and H.323 Configuration
Conference and Gatekeeper Configuration
Configuring Cisco TelePresence MCU with the Unified CM and Conductor
SIP and H.323 Configuration with Unified CM
Conference and Gatekeeper Configuration with Unified CM
Port Optimization with the Conductor
TelePresence Server Configuration for Communication with the Conductor
SIP and H.323 Configuration
Policy Service
Neighbor Zones
Search Rules
User Creation and System Settings
Conference Bridge Pools
Service Preference
Conference Templates
Conference Alias
Ad Hoc and Rendezvous Locations
Cisco Unified CM Locations in the Conductor
Communication with the TelePresence Conductor
Ad Hoc and Rendezvous Conferences
Event Log
Diagnostic Logging and System Snapshot
Module 6: Cisco TelePresence Management Suite
Cisco TMS Overview
Documentation
Cisco TMS Navigator
Templates and Dial Plans
Backup and Restore
Upgrades
Phone Books
Scheduling a Conference
Cisco TMS Smart Scheduler
Conference Monitoring
ISDN and IP Zones
ISDN Zone Configuration
IP Zone Configuration
User Administration
Cisco TMS Roles
Creating Users
Cisco TMS Services
SQL Database
Cisco TMS Web Server
Module 7: Cisco TMSPE
What Is TMSPE?
Documentation
Provisioning Components
Configuring the Cisco VCS for Provisioning
Configuring the Cisco TMS for Provisioning
DNS for Provisioning
Groups and Users
Address Patterns
Template Schemas
Provisioning Phone Book Sources
Provisioning a Phone Book
Sending Account Information
TMSPE Diagnostics
TMSPE Services
Log Files
Module 8: Cisco TelePresence Content Server (Optional for VTVS2—covered in VTVS1)
Cisco TCS Purpose Documentation
Cisco TCS Basic Features
Cisco TCS with Cisco Show and Share and the Cisco Media eXperience Engine
H.323 and SIP Settings
Adding Users
Conference Templates, Categories, and Call Configuration
Recording Alias
Playback Alias
Export and Import Recordings
Labs
Lab 1-1: Endpoint Configuration
Lab 2-1: Basic Call Control Settings for the Cisco VCS
Lab 2-2: Basic Call Control Settings for the Unified CM
Lab 3-1: Components of Cisco VCS Security
Lab 3-2: Exploring the Fundamentals of Subzones
Lab 3-3: Presearch, Transforms, Admin Policy, and User Policy
Lab 3-4: Neighbor Relationships and SIP Trunks
Lab 3-5: Calling Outside: Traversal Zones and DNS Zones
Lab 3-6: Bandwidth Management
Lab 3-7: Call Processing
Lab 3-8: Interworked Dialing: Transforms, Search Rules, and Regular Expressions
Lab 3-9: Conference Factory and Cisco TelePresence Multiway
Lab 3-10: Logs and History
Lab 4-1: Verify H.323 and SIP Settings for the Cisco TelePresence MCU
Lab 4-2: Configuring Conferences
Lab 4-3: Cisco MCU Customization
Lab 4-4: Cisco TelePresence MCU Backup and MSE 8000 Options
Lab 4-5: Diagnostics and Call Logs for the Cisco TelePresence MCU
Lab 5-1: Cisco TelePresence Conductor
Lab 6-1: Operating the Cisco TMS
Lab 6-2: Conference Creation
Lab 6-3: ISDN and IP Zones
Lab 6-4: User Permissions
Lab 6-5: Cisco TMS Troubleshooting
Lab 7-1: Configuring the Cisco VCS for Provisioning
Lab 7-2: Troubleshooting the Cisco TMSPE
Lab 8-1: Cisco TCS Configurations and Recordings (Optional)

Classroom Training
Duration 5 days
Price
United States:

US$ 4,595

Cisco Learning Credits:

46 CLC
Enroll now
Online Training
Duration 5 days
Price
United States:

US$ 4,595

Cisco Learning Credits:

46 CLC
Enroll now
Click City Name To Book
Schedule
This is an Instructor-Led Classroom course
This is a FLEX course, which is delivered simultaneously in two modalities. Choose to attend the Instructor-Led Online (ILO) virtual session or Instructor-Led Classroom (ILT) session.