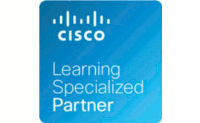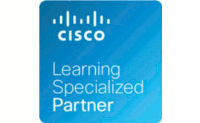 Implementing Cisco Unified E-Mail and Web Interaction Manager Enterprise (UEIME)
About this Course
Cisco Unified E-Mail and Web Interaction Manager Enterprise (UEIME) v2.0 provides you with the necessary information to install and maintain the Cisco Unified Web and E-Mail Interaction Manager v4.4.1. The installation includes a common platform and one or both of the following applications: Cisco Unified E-Mail Interaction Manager (EIM) and Cisco Unified Web Interaction Manager (WIM)
Who should attend
Installation Engineers
System Administrators
Database Administrators
Sales Engineers
Class Prerequisites
Working knowledge of Windows 2003 Server, Windows XP
Basic knowledge of SQL Server 2005
Basic knowledge of JBoss Java EE Application Servers
Basic knowledge of Microsoft Internet Information Services (IIS)
Cisco Unified CCE version 8.x
What You Will Learn
Upon completing this course, you will be able to:
Describe, at a high level, the features of Cisco Unified EIM and Cisco Unified WIM
Describe the architecture of Cisco Unified EIM and Cisco Unified WIM
Understand user management
Create and manage an entire Knowledge Base
Understand administration
Describe the use of the Agent Console
Describe Cisco Unified CCE Integration and Configuration
Manage Cisco Unified Web Interaction Manager
Describe management tools for monitoring and reporting
Understand tactics for troubleshooting
Outline: Implementing Cisco Unified E-Mail and Web Interaction Manager Enterprise (UEIME)
Module 1: Understanding the Features of Cisco Unified EIM and Cisco Unified WIM
Feature Overview

Overview of Cisco Unified EIM and Cisco Unified WIM
Cisco Unified E-Mail Interaction Manager
Cisco Unified Web Interaction Manager
Voice Web Interaction
Shared Functionality

Integration Overview

Cisco Unified Contact Center Enterprise Hosted Integration
Scope of Integration
Module 2: Architecture Installation Planning and Environment Installation
Architecture

J2EE Architecture of Cisco Unified EIM and Cisco Unified WIM
Integrated Components
User Interface Architecture
Distributed Services Management
Reports Infrastructure

Sizing Server Software and Hardware (sizing) Requirements

End-User Environment
Customer Environment
Server Environment
Server Hardware Sizing

JBoss Instance

Installing JBoss
Creating a JBoss Instance

Installing Cisco Unified E-Mail and Web Interaction Manager

Packaging and Bundling
Installing Cisco Unified E-Mail and Web Interaction Manager
Starting Cisco Interaction Manager
Module 3: User Management
User Management

Users
Adding Standalone Users
Roles
Permissions

Creating Groups

Creating a User Group
Adding Roles to a Group
Adding Users to a Group
Permissions
Module 4: The Knowledge Base
Knowledge Base Basics

The Purpose of the Knowledge Base
Basic Concepts of the Knowledge Base
Key Features

Special Functions of the Knowledge Base

Accessing the Knowledge Base
Navigating to the Shared Content Folder
General Knowledge-Base Management
Special Functions
Manage Approval Process
Module 5: Administration
System Administration

Administration Console
Email Functions

Configuring Workflows

General Flow of an Email through the Workflow
Queues
Creating Queues
Basic Components of a Workflow
Module 6: Agent Console
The E-Mail Agent

Agent Console User Interface
Setting Agent Options and Availability

Pinning, Pulling, and Transferring Activities

Pinning, Pulling, and Transferring Activities
Searching

The Information Pane

Overview of the Information Pane
Replying to E-Mails
Module 7: Cisco Unified CCE Integration and Configuration
The Integrated System

Block Diagram and Integration Protocols
Cisco Unified EIM and Cisco Unified WIM Components
Unified CCE Components
Integrated Flow, Messages, and Mappings
Configuration Mappings

Unified CCE Configuration

Configure a Network Voice Response Unit (VRU)
Configure a Media Routing Peripheral Gateway (MR PG)
Configure the Agent Desk Settings
Configure an Agent Peripheral Gateway (Agent PG)
Configure the ICM CTI Server
Configure an Application Instance
Configure a Media Class
Configure Media Routing Domains (MRDs)
Configure an Application Path
Configure Skill Groups and Services
Configure Agents
Configure Device Targets/Labels
Configure Call Types
Configure a Dialed Number / Script Selector Default Label
Configure Expanded Call Variables (ECC)

Scripting

Basic Scripting
Scheduling a Script

Post Installation Integration

Running the Post-Install Integration Wizard
The Post Installation Cisco Interaction Manager Configuration
Configuring the Workflow and Queue to Utilize the Integrated System
Enable Expanded Call Context (ECC) Variables
Configuring Cisco Unified EIM to use the Expanded Call Variable
Utilizing the Call Variable in a Script

Fault Tolerance

Fault Tolerance
Failover Capability of the MR PG and EAAS Connection
Failover Capability of the CTI Server and Listener Connection
Module 8: Cisco Unified Web Interaction Manager
Cisco Media Blender 7.1

Architecture
Integration with Cisco Interaction Manager and Cisco Unified CCE
Web Callback and Blended Collaboration
Troubleshooting

Cisco Unified WIM Templates and Entry Points

Web Templates
Unified WIM Queues
Cisco Unified WIM Entry Points

Conducting Chat Sessions

Chat Inbox
Web Collaboration Page Push
Chat Transfer
Module 9: Management Tools: Monitors and Reporting
Using Management Tools: Monitors and Reports

Supervisory Tools
Reports

Multichannel Reporting

Web View Integration
Web View Reports
Module 10: Tactics for Troubleshooting
Troubleshooting - Startup
Troubleshooting Servers

Server-based Issues
Troubleshooting Methodologies for Server-based Issues

Troubleshooting Processes

Distributed Services Management
User Interface Debugging Tools
Lab Outline
Demonstrate an Email Message Flow
Demonstrate a Chat Message Flow
Verifying and Preparing the Environment
Install and Start a Single-Server Configuration
Set up the Administration/Agent Workstation
Manage Users
Manage Folders
Manage Articles
Manage Macros
Manage the Knowledge Base
Manage Approval Processes
Manage Business Settings
Manage E-Mail Functions
Manage Workflows
Manage Archive Jobs
Manage User Options
Transfer and Pull Activities
Search for Information
Manage Activities and Cases
Manage Customer Information
Manage Tasks and E-Mails
Prepare Cisco Unified CCE for the Integration
Perform a Post-Installation Integration
Perform Post-Installation Cisco Unified EIM and Cisco Unified WIM Configuration
Test the System
Prepare Cisco Media Blender for the Integration
Create a Chat Entry Point
Conduct a Chat Session in Cisco Unified WIM
Monitor Chat Sessions
Troubleshoot Cisco Interaction Manager 4.4.1
Classroom Training
Duration 5 days
Price
United States:

US$ 3,695

Cisco Learning Credits:

37 CLC
Enroll now
Click City Name To Book
Schedule
This is an Instructor-Led Classroom course
This is an Instructor-Led Online (ILO) course. These sessions are conducted via WebEx in a VoIP environment and require an Internet Connection and headset with microphone connected to your computer or laptop.
* This class is delivered by a partner.