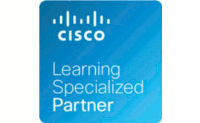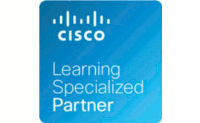 Cisco ONS Time Division Multiplexing (TDM) SONET Release 9.2 (SONET)
Course Content
This course will teach you about the Cisco ONS 15454, ONS 15600, ONS 15310-MA, and ONS 15310-CL as well as the SONET optical hierarchy OC-3, OC-12, OC-48, and OC-192. You will learn how DS-1 and DS-3 electrical signals are carried in the SONET optical links. Other topics covered in the course include Ethernet circuits at Layer 1 and Layer 2 using CE and ML cards, how to configure and build circuits through the ADM10G cards, electrical, Ethernet, and optical protection options, linear and ring topologies, circuit building, and troubleshooting. Each student team will have an ONS 15454, ONS 15600, ONS 15310-MA, and ONS-15310- CL to work with.
Who should attend
Maintenance Personnel
Transport Engineers
Managers who need a detailed understanding of SONET transport network components, interconnection, circuit building and maintenance
Prerequisites
Knowledge of DS1, DS3, and SONET is useful, but not required.
Course Objectives
List and describe the major features of the Cisco ONS SONET products
Set up and use the PC to connect to the ONS SONET network
Provision the shelf for 1:1 and 1:N electrical protection Education Data Sheet
Provision the shelf for optical protection 1+1, path ring, and line ring
Create circuits at the DS3 and VT1.5 levels
Provision Ethernet ports and create circuits between Ethernet components
Provision the ADM-10G DWDM card and install circuits
Move circuits using the bridge-and-roll capability of Cisco SONET system
Outline: Cisco ONS Time Division Multiplexing (TDM) SONET Release 9.2 (SONET)
Cisco ONS 15454 and 15310 Product Overview
Introduction to SONET
Safety in ONS Systems
Optical Fiber Practices
Cisco ONS Documentation
Cisco ONS 15454 MSPP Shelf Layout and Components
Cisco ONS 15310 Shelf Layout and Components
Cisco ONS 15600 Shelf Layout and Components
Cisco ONS System Setup and Login
Timing for SONET
Cisco ONS Protection Groups
Point-to-Point and Linear Add-Drop Multiplexer Configurations
Cisco ONS Circuits and Cross-Connections
Cisco ONS Path Protection Rings
Cisco ONS Virtual Tributary Tunnels and Circuits
Cisco ONS Line Protection Rings
Cisco ONS Path-Protected Mesh Network
Maintenance and Performance Monitoring
Loopbacks in Fiber, Copper, and Coax
Introduction to Ethernet
Cisco ONS Multiservice over SONET Applications
ML1 Cards and Rapid Protection Data Ring
ML2 Cards Aggregation and IEEE RPR Ring
Bridge-and-Roll Circuit Feature
Introduction to ADM10G Card
Protection in the ADM-10G Subnetwork
Circuits in the ADM-10G Subnetwork
Delete a Line-Switched Node
Add a Line-Switched Node
Labs
Cisco Transport Controller Setup and Login
Configuring SONET Timing
Setting Up Protection Groups
Provisioning and Testing a Point-to-Point Network
Creating Manually Routed DS3 Circuits
Creating a Path-Protected Ring
Creating VT1.5 Tunnels and DS-1 Circuits
Creating a Two-Fiber Line-Protected Ring
Creating a Path-Protected Mesh Network
Creating and Testing Ethernet Circuits
Creating ML1 Card Rapid Protection Data Ring
Installing Ethernet Aggregation Using CE Cards and ML-MR-10
Creating 802.17 RPR Using ML-MR-10
Bridge-and-Roll Circuits
Setting Up SONET Links to ADM-10G with Protection
Configuring Circuits in ADM-10G Subnetwork
Deleting Line-Switched Node
Adding Line-Switched Node
Troubleshooting Lab
Classroom Training
Duration 5 days
Price
United States:

US$ 3,750

Cisco Learning Credits:

38 CLC
Enroll now
Click City Name To Book
Schedule
This is an Instructor-Led Classroom course
* This class is delivered by a partner.
United States
Currently there are no training dates scheduled for this course. You can schedule a private, onsite training session or request a public date by emailing info@fastlaneus.com.
Europe
Slovenia
Mar 26-30, 2018

Ljubljana

Course language: English

*

Enroll