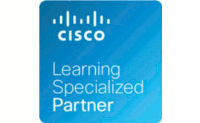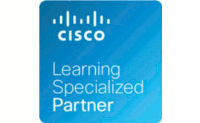 Cisco ONS 15454 MSTP Implementing DWDM from Installation to Protection Release (MSTP FITP)
About this Course
The Cisco Systems ONS 15454 Multiservice Transport Platform (MSTP) takes full advantage of the network intelligence introduced by the ONS 15454 Multiservice Provisioning Platform (MSPP) to deliver intelligent dense wavelength-division multiplexing (DWDM) functions for metropolitan and regional networks.
The Cisco ONS 15454 MSTP solution provides a comprehensive suite of transparent wavelength service interfaces, including service interfaces. The Cisco ONS 15454 MSTP Test, Turn Up and Operations bootcamp provides the skills to test and turn up the Cisco ONS 15454 MSTP.
System Overview
Optics and DWDM Technology Overview
Hardware and Topology Overview
Topologies and Network Planning
MetroPlanner and Point-to-Point Network Design Concepts
Provisioning
Alarms and monitoring
Troubleshooting
Building a Ring Configuration and Implementing Protection Schemes
Who should attend
Customers
Channel Partners / Resellers
Employees
Class Prerequisites
A basic knowledge of the DWDM theory, Fibre installation and Test and turn up of optical network nodes.
What You Will Learn
After completing this course you will be able to:
Verbally define what the Cisco ONS 15454 MSTP platform is
Identify and record chassis components
Verify node configuration based on device role
Verify fibre viability and perform individual node cabling
Identify basic fibre characteristics needed as input for a viable optical network design
Given a desired network objective, use MetroPlanner to design an optical network and verify the MetroPlanner output
Use Cisco Transport Controller to provision Cisco ONS 15454 DWDM nodes
Given a point-to-point MetroPlanner lab design, implement and test
Given a MetroPlanner lab ring design, implement and test
Use Cisco Transport Controller and optical test tools to identify network problems and troubleshoot errors
Classroom Training
Duration 5 days
Price
United States:

US$ 3,750

Cisco Learning Credits:

38 CLC
Enroll now
Online Training
Duration 5 days
Click City Name To Book
Schedule
This is an Instructor-Led Classroom course
United States
Currently there are no training dates scheduled for this course. You can schedule a private, onsite training session or request a public date by emailing info@fastlaneus.com.
Europe
Slovenia
Dec 11-15, 2017

Ljubljana

Course language: English

Enroll