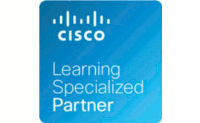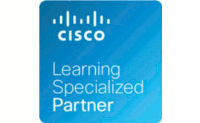 IX5000 Series Immersive Solutions (IX5K)
Course Content
The Cisco IX5000 Series Immersive Solutions course is designed to provide students with a strong understanding of the installation, configuration, operation, maintenance, and troubleshooting of the Cisco IX5000 and IX5200 systems. The Cisco IX5K exam assessment topics include features and options, physical installation, configuration, operations, maintenance, upgrades, and troubleshooting.
Course Objectives
At the end of this one-day course, students will be able to install/configure, operate and maintain core visual communication components for the Cisco IX5000 series Immersive Solution. In this course, students will add IX5000 to existing Unified CM environments.
Outline: IX5000 Series Immersive Solutions (IX5K)
Module 1: Immersive TelePresence
Module 2: IX5000 Overview
Module 3: IX5000 Installation Overview
Module 4: IX5000 Configuration
Module 5: IX5000 Operations
Module 6: IX5000 Maintenance
Module 7: IX5000 Basic Troubleshooting
Classroom Training
Duration 1 day
Price
Enroll now
Click City Name To Book
Schedule
This is an Instructor-Led Classroom course
This is an Instructor-Led Online (ILO) course. These sessions are conducted via WebEx in a VoIP environment and require an Internet Connection and headset with microphone connected to your computer or laptop.
* This class is delivered by a partner.