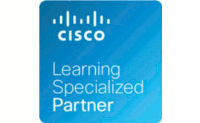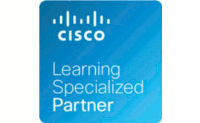 Executing Cisco Advanced Business Value Analysis and Design Techniques (BTEABVD)
Course Overview
*SPECIAL OFFER*
Bundle and save! As part of your Gold Partner certification, Fast Lane makes it easy to become a Business Value Practitioner in one week by bundling all 3 classes and taking all 3 exams with the Gold Partner Business Value Package (BVBUNDLE).
About this Course
Forward-looking customers seek strategic benefits from innovation and new business models. This course extends Business Value Specialist-level skills to address higher levels of transformation scope and complexity. Participants are encouraged to bring example 'real life' situations into the sessions, as feasible, respecting confidentiality aspects.
Participants will be exposed to solutions and outcome-based selling situations involving multiple consumption models, timeframes for technology adoption and varied priorities among LoB / IT stakeholders. Sessions allow for significant interaction among attendees.
This course consists of both ELT and ILT components. There is a preparatory ELT course that provides an overview of outcome-based selling and provides additional knowledge and resources prior to taking the ILT version. There is post-ELT course that summarizes the learning and activities from the ILT and provides additional information for successful outcome-based selling. The ELT will also be accessed during the ILT for additional references, case studies, and templates.
Topics covered include:
Assessing business priorities and viewpoints of different senior executive stakeholders
Addressing common challenges in selling multi-phase solutions with a business outcome focus
Identifying and building services or solutions opportunities, where customers are implementing new business models or using innovation to drive change.
Accelerating the purchase cycle, by leveraging structured sales techniques, customer relationships and personal influence.
Helping customers identify user readiness and address deployment / adoption considerations
Managing stakeholders and presenting to CxOs.
Certification
Recommended preparation for exam:
840-425-Executing Cisco Advanced Business Value Analysis and Design Techniques Exam
Class Prerequisites
What You Will Learn
Understand the most useful tools and techniques and when to use them
Evaluate and utilize new and advanced tools and techniques
Demonstrate your knowledge of the architectural approach to Business Transformation
Identify how to effectively coordinate your internal resources/stakeholders
Manage your account team in the Architecture Consulting Lifecycle
Recognize characteristics of customer engagement
Identify root causes of current challenges and create a plan to address gaps
Classroom Training
Duration 2 days
Price
United States:

US$ 2,595

Cisco Learning Credits:

26 CLC
Enroll now
Online Training
Duration 2 days
Price
United States:

US$ 2,595

Cisco Learning Credits:

26 CLC
Enroll now
Click City Name To Book
Schedule
This is an Instructor-Led Classroom course
This is a FLEX course, which is delivered simultaneously in two modalities. Choose to attend the Instructor-Led Online (ILO) virtual session or Instructor-Led Classroom (ILT) session.
United States
Currently there are no training dates scheduled for this course. You can schedule a private, onsite training session or request a public date by emailing info@fastlaneus.com.
Europe
Bulgaria
Feb 22-23, 2018

This is a FLEX event

Sofia

Course language: English

Enroll

Online Training

Time zone: Europe/Sofia

Enroll