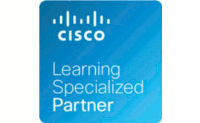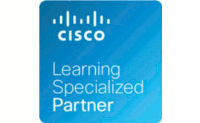 Business & IT Convergence - Understand & Believe Seamless Collaboration (BIC-UB-SLC)
About this Course
Collaboration is nothing new! It's at the heart of what we do as humans since the beginning of time. With the dramatic changes in technology, collaboration solutions enable us to streamline business processes and achieve higher efficiency, quality and customer satisfaction especially in a globalized world. Because of its fundamental nature, it's a critical element in any organization so it's key to understand the driving forces as well as the challenges and opportunities stakeholders are faced when trying to select the best collaboration solutions for their business. This course enables participants to use consultative techniques to identify opportunities and to sell collaboration solutions successfully with confidence and knowledge.

Related Courses
This course is one of the Understand & Believe modules of our Business & IT Convergence salesforce transformation program that consists of a number of sales skills (sales process) related courses as well as various solution (technology related courses).

Sales skills (sales process) related courses
Solution (technology) related courses – Understand & Believe
Who should attend
Account Manager, Account Manager, Sales Team Leader, Business Development Manager
Class Prerequisites
This course is part of our Business & IT Convergence series so it is recommended that you have attended or will attend one or more of our sales skills (sales process) related courses or have comparable skills / knowledge.
What You Will Learn
Upon completion of the course, you will be able to:
Understand and point-out trends that drive the business need for collaboration
Address the customer care-abouts in collaboration
Link collaboration solutions to the customer's business model and processes
Understand the Cisco collaboration portfolio and solutions
Identify the business value collaboration solutions create for customers
Outline: Business & IT Convergence - Understand & Believe Seamless Collaboration (BIC-UB-SLC)
Trends Driving the Need for Collaboration
History of collaboration
The relevance of collaboration in today's world
Collaboration in a mobile, global, social, disruptive and innovative world
Collaboration and its impact on workplace culture
Customer Care-Abouts in Collaboration
Impact of collaboration on existing business models
IT-consumerization and collaboration
Collaboration and shifting workplace demographics
Successful customer collaboration initiatives (risk of change)
Collaboration Enabling Efficient Business Operations
Collaboration driving efficiency
Understand the basic elements of business processes
Process discovery and project scoping
Business process optimization through collaboration initiatives
Analyzing and measuring success of collaboration initiatives
Technology Advances Driving Seamless Collaboration
Understand the Cisco collaboration portfolio and strategy
Identify the value created by the Cisco collaboration portfolio
Technology advances driving collaboration change (WebRTC, etc.)
The need for an integrated architecture
Identifying & Capturing Collaboration Opportunities
The need for going beyond TCO
Building value and generate business benefits through collaboration
Translate benefits into business outcomes
Click City Name To Book
Schedule
This is an Instructor-Led Classroom course
This is a FLEX course, which is delivered simultaneously in two modalities. Choose to attend the Instructor-Led Online (ILO) virtual session or Instructor-Led Classroom (ILT) session.
United States
Currently there are no training dates scheduled for this course. You can schedule a private, onsite training session or request a public date by emailing info@fastlaneus.com.