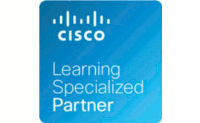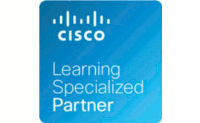 Business & IT Convergence - Understand & Believe Opportunities in Enterprise Mobility (BIC-UB-OEM)
About this Course
Due to its pervasive nature and relevance for your customers it becomes extremely important to understand the power of mobility, understand the driving forces that demand change, as well as the stakeholders inside and outside of the IT department. This course enables participants to use consultative techniques to identify opportunities and to sell mobility and converged access solutions successfully with confidence and knowledge.

Related Courses
This course is one of the Understand & Believe modules of our Business & IT Convergence salesforce transformation program that consists of a number of sales skills (sales process) related courses as well as various solution (technology related courses).

Sales skills (sales process) related courses
Solution (technology) related courses – Understand & Believe
Who should attend
Account Manager, Account Manager, Sales Team Leader, Business Development Manager
Class Prerequisites
This course is part of our Business & IT Convergence series so it is recommended that you have attended or will attend one or more of our sales skills (sales process) related courses or have comparable skills / knowledge.
What You Will Learn
Upon completion of the course, you will be able to:
Understand and point-out trends that drive mobility in enterprises
Address customer care-abouts around mobility
Link mobility and converged access solutions to the customers' business
Show the value of mobility and converged access solutions
Outline: Business & IT Convergence - Understand & Believe Opportunities in Enterprise Mobility (BIC-UB-OEM)
Trends Driving Mobility in Enterprises
The role of mobility in today's world
The relevance of applications in mobility
Customers' enterprise mobility strategy
Customer Care-Abouts around Mobility
Impact of mobility on business models
Mobility in conjunction with Big Data and applications
Mobility and Cloud
IT-Consumerization and the impact on IT
Mobility Enables Efficient Business Operations
The (business) value of integrated mobility solutions
The value and limitation of BYOD & CYOD
Understanding Cisco Unified Access solutions
Understanding Cisco Enterprise Mobility solutions and the joint value proposition with Citrix
Cisco Enterprise Mobility enabling superior user & IT experience
Identifying & Capturing Mobility Opportunities
The need for going beyond TCO
Understand how applications are leading mobility-sales
Building value and generate business outcome
Click City Name To Book
Schedule
This is an Instructor-Led Classroom course
This is a FLEX course, which is delivered simultaneously in two modalities. Choose to attend the Instructor-Led Online (ILO) virtual session or Instructor-Led Classroom (ILT) session.
United States
Currently there are no training dates scheduled for this course. You can schedule a private, onsite training session or request a public date by emailing info@fastlaneus.com.