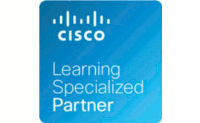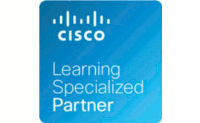 Business & IT Convergence - Understand & Believe Internet of Things (BIC-UB-IOT)
About this Course
The "Internet of Things" is on the brink of changing our world dramatically. Understanding IoT is crucial to seize new opportunities in our customers' organizations. IoT will have a deep impact on all customers and enable new business models and change existing ones dramatically. Because of this potential it's required to understand the driving forces demanding change, as well as the challenges and opportunities stakeholders in the organization are faced with by IoT. This course enables the participants to use consultative techniques to identify opportunities and to sell IoT solutions successfully with confidence and knowledge.

Related Courses
This course is one of the Understand & Believe modules of our Business & IT Convergence salesforce transformation program that consists of a number of sales skills (sales process) related courses as well as various solution (technology related courses).

Sales skills (sales process) related courses
Solution (technology) related courses – Understand & Believe
Who should attend
Key Account Manager, Account Manager, Sales Team Leader, Business Development Manager
Class Prerequisites
This course is part of our Business & IT Convergence series so it is recommended that you have attended or will attend one or more of our sales skills (sales process) related courses or have comparable skills / knowledge.
What You Will Learn
Upon completion of the course, you will be able to:
Understand and point-out trends that drive Internet of Things
Address the impact IoT has on existing business models
Understand the relevance of applications
Link IoT to other architectural elements (Big Data, Applications, Mobility)
Identify the value IoT creates for customers
Outline: Business & IT Convergence - Understand & Believe Internet of Things (BIC-UB-IOT)
Trends Driving the "Internet of Things"
The role of IoT in today's world
Hyperscale of intelligent, connected devices
IT-consumerization and IoT
New Applications Depending on IoT
The relevance if applications for IoT
Impact of IoT on existing business models and business use cases
IoT in conjunction with Big Data, Applications and Mobility
Evolution of the Digital Business
The value of integrated IoT solutions
Driving customer insight and personalization through IoT
Validate applications driving the evolution of digital business
Examine how IoT impacts business use cases in different verticals
Exercise: Case Study for Cisco IoT (Part 1)
Evaluate the Cisco IoT Portfolio
Understanding the Cisco IoT portfolio and strategy
Architectural building blocks of Cisco IoT
Identifying & Capturing IoT Opportunities
The need for going beyond TCO
Understand how applications are leading IoT-sales
Evaluate the buying centers outside of IT
Validate how Cisco IoT can be directly linked to end-customer business outcome
Exercise: Caste Studies for Cisco IoT (Part 2)
Click City Name To Book
Schedule
This is an Instructor-Led Classroom course
This is a FLEX course, which is delivered simultaneously in two modalities. Choose to attend the Instructor-Led Online (ILO) virtual session or Instructor-Led Classroom (ILT) session.
United States
Currently there are no training dates scheduled for this course. You can schedule a private, onsite training session or request a public date by emailing info@fastlaneus.com.