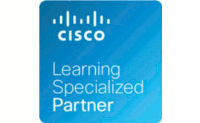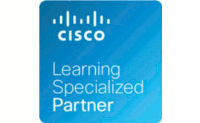 Business & IT Convergence - Discover the Customer (BIC-DTC)
About this Course
Rapidly changing environments require a new sales style. Besides acquiring increased knowledge about technologies, account teams must learn and apply new practices and skills to resonate with stakeholders outside of IT.

Account teams are challenged by an ongoing transformation:
1. Business & IT converge: IT is no longer supporting infrastructure only but is becoming the strategic platform for any organizations development. Infrastructure and applications must be aligned with corporate strategy in order to contribute significant value.
2. More and more IT budget is allocated outside the IT department due to business requirements. Beyond plain technical features, the functionality and value of complex IT solutions must be "translated" into business terms.
3. As investments into IT are growing, managers ask for financial returns, value creation and other measures of success. IT investments must be linked with strategic and operative goals.

The first course of our transformative education program is addressing the Discover & Qualify phase and is looking into the principles of analyzing a customer and qualifying potential opportunities using a consultative selling approach. It enables participants to use consultative techniques, transferring the knowledge required to identify customers' needs as well as researching and analyzing the customer organization. Participants will learn how to use various techniques to identify entry points for a value conversation with involved stakeholders. It helps the audience to have meaningful conversations about the customer's processes, KPI's and business challenges.

Related Courses
We suggest that account teams should also attend the following courses in order to maximize the impact of our salesforce transformation program.
Who should attend
Key Account Manager, Account Manager, Sales Team Leader, Business Development Manager
Class Prerequisites
What You Will Learn
Upon completion of the course, you will be able to:
Use consultative techniques in their sales process
Identify customers' needs from a business perspective
Research and analyze the customer organization, e.g. the macro-economical influencing forces, strategy and business model
Identify stakeholders responsible for and / or depending on key business activities – the buying center
Identify entry points for a value conversation with those stakeholders
Have meaningful conversations with business stakeholders up to the C-Level about the customers strategic goals, business model, key processes, KPI's and business challenges
Outline: Business & IT Convergence - Discover the Customer (BIC-DTC)
Consultative Selling
Understand different sales models
Introduction to consultative selling
Consultative selling to bridge the business-IT-gap
How IT is linked with customers' strategy and operations
Becoming business relevant
The need for preparation
Analytics & Research
Tools to analyze customers efficiently
Analyzing value
Applying research skills
Business Consulting Skills
Personal and organizational requirements for consultative selling
The partners' role: sales vs. business consulting?
Plan a consultative selling approach
Plan and manage workshops with stakeholders
Use different methods to manage the consulting process
Strategy – the Customers' Outside World
Understand how strategy evolves
Uncover the customer strategy
Applying tools like PESTLE, 5 Forces, etc.
Business Model – the Customers' Inside World
Understand the customers' business model
Apply the Business Model Canvas®
Evaluate the "routes to value"
Identify the buying centers' key stakeholders
Business Processes & KPI's
Understand the principles of a business process
Different characteristics of business process – design & analysis
Measurement of business process
Business process improvement methodologies
High-Level analysis of a customers' key processes
Identifying the Buying Center
Understand the buying center concept and the relevance for consultative selling
Identification of stakeholders building the buying center
Decisive behavior of stakeholders in the buying center
Argumentation corresponding to motives and demand
Value Creation
Defining entry points for higher value creation through our solutions
Analyzing the business environment and the business model of a customer to find value creation opportunities
Gathering key influencers to enhance the business care
Click City Name To Book
Schedule
This is an Instructor-Led Classroom course
This is a FLEX course, which is delivered simultaneously in two modalities. Choose to attend the Instructor-Led Online (ILO) virtual session or Instructor-Led Classroom (ILT) session.
United States
Currently there are no training dates scheduled for this course. You can schedule a private, onsite training session or request a public date by emailing info@fastlaneus.com.