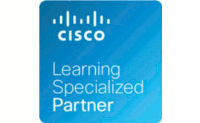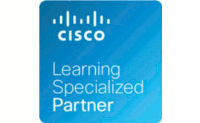 Business & IT Convergence - Bring Technology to Life (BIC-BTL)
About this Course
Rapidly changing environments require a new sales style. Besides acquiring increased knowledge about technologies, account teams must learn and apply new practices and skills to resonate with stakeholders outside of IT.

Account teams are challenged by an ongoing transformation:

1. Business & IT converge: IT is no longer supporting infrastructure only but is becoming the strategic platform for any organizations development. Infrastructure and applications must be aligned with corporate strategy in order to contribute significant value.

2. More and more IT budget is allocated outside the IT department due to business requirements. Beyond plain technical features, the functionality and value of complex IT solutions must be "translated" into business terms.

3. As investments into IT are growing, managers ask for financial returns, value creation and other measures of success. IT investments must be linked with strategic and operative goals.

The fourth course of our transformative education program is addressing the Enable & Adopt phase, focusing on end-user enablement and adoption of new technology by a customer's organization. Implementing new technology today is becoming a complex challenge for organizations. On one hand, the technology becomes much more complex. On the other hand, IT consumerization and cloud solutions are available to anyone anywhere raising the expectations of end users. Many organizations are looking to new projects from a business and/or technology view only, ignoring that without keeping the users engaged, no new system will live to its full potential.

This course is designed to help the participant to address the concerns of end users and built successful adoption strategies to manage the risk of change.

Related Courses
We suggest that account teams should also attend the following courses in order to maximize the impact of our salesforce transformation program.
Who should attend
Account Manager, Account Manager, Sales Team Leader, Business Development Manager
Class Prerequisites
It is recommended that participants have attended the following courses:
What You Will Learn
Upon completion of the course, you will be able to:
Support customers adopting new technology and solutions
Build education/communication plans for end-user enablement
Manage emotions during implementation and adoption
Link adoption with business performance (KPI's) and measure success
Communicate results of successful adoption
Outline: Business & IT Convergence - Bring Technology to Life (BIC-BTL)
Managing the Risk of Change
Identify why people don't like change
Learn how to use WIIFM (the individual motivators for change) effectively
Create an Adoption Plan
Develop a change management & communications plan
Understanding cycle of emotions for the individual user
Educate the End User
Gathering data
Address concerns and issues
Evaluate and adopt
What's in it for me? Use WIIFM in training
Measuring Project Success
Identify success criteria's
Celebrate and communicate success
Share results and benefits
Best Practices
Learn from successful adoptions
Click City Name To Book
Schedule
This is an Instructor-Led Classroom course
This is a FLEX course, which is delivered simultaneously in two modalities. Choose to attend the Instructor-Led Online (ILO) virtual session or Instructor-Led Classroom (ILT) session.
United States
Currently there are no training dates scheduled for this course. You can schedule a private, onsite training session or request a public date by emailing info@fastlaneus.com.