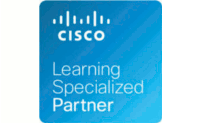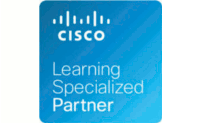 Virtual Switching System VSS 1440/4T (VSS)
Fast Lane again takes you deeper into Cisco's technology innovations than the traditional course does. This course, starting at the end of the 3 day Implementing Cisco Catalyst 6500 Series Switches (RSCAT6K), goes deep into the technology that makes the Catalst 6500 go from 2 Terabytes to 4 Terabytes per second of switching bandwidth!
About this Course
This new 2-day class describes the functionality of the Virtual Switching System VSS on the new Catalyst 6500 Switch. The course focuses on the configuration, the management and troubleshooting of the VSS system and offers various hands-on lab excercises.
Fast Lane's VSS course is a deep dive into Cisco's Virtual Switching System. The Cisco Catalyst 6500 Virtual Switching System (VSS) 1440 takes the flagship Catalyst 6500 platform to the next level with network system virtualization.
Who should attend
The primary audience for this course is:
Systems and field engineers
Consulting systems engineers
Technical solution architects
The secondary audience for this course is:
Cisco Integrators
Cisco Partners installing and implementing the Cisco Catalyst 6500 Series Switches
Class Prerequisites
The knowledge and skills that you must have before attending this course are:
Cisco Certified Network Professional (CCNP®) level-of-knowledge is recommended if you're attending the RSCAT6K course.
What You Will Learn
After the course you will be able to:
Understand Stateful Switchover (SSO) and Non-Stop Forwarding (NSF)
Explain the Virtual Switching System (VSS) concept
Deploy VSS in a hierarchical network
KNow hardware and software requirements
Explain Virtual Switch Links, their function and deployment
Configure Link Management Protocol (LMP)
Configure Role Resolution Protocol (RRP)
Migrate from Single-Chassis-systems for a VSS system
Understand and configure Multi-Chassis-EtherChannel (MEC)
Identify Dual-Active state with PAgP+, BFD or Fast Hellos
Monitor VSS with Syslog and SNMP
Tune VSS and important management commands
Identify potential problems with the implementation and operation of VSS, including prevention and troubleshooting
Perform an Enhanced Fast Software Upgrade
Understand the application of Modular IOS
Employ Quad Supervisor-Engine Support
Operate Services Modules like ACE or FWSM in a VSS
Deploy MPLS, IPv6, EEM and NetFlow within a VSS
Classroom Training
Duration 2 days
Price
Enroll now
Click City Name To Book
Schedule
This is an Instructor-Led Classroom course