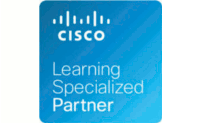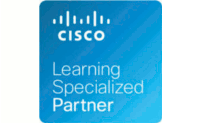 Implementing IPv6 Solutions for Service Providers (IPV6SPSE)
Course Overview
This customized course on IPv6 addresses the knowledge and skill requirements for engineers supporting IPv6 design and implementation for Service Provider customers. The course covers the range of Cisco Products and solutions pertinent to IPv6 in a Service Provider environment, including global routing protocols (in particular, MPBGP). The focus is on designing and implementing the solutions to support the complex scenarios typical to Service Provider environments.
Who should attend
This course is intended for Sales Engineers at Cisco Channel Partners supporting the Service Provider customers migrating to IPv6, as well as for Network Engineers at Service Provider organizations that need to design and implement IPv6 support into the companies service offerings
Class Prerequisites
CCNA or equivalent in experience. Students need a firm grasp of IPv4 routing, switching and related concepts.
What You Will Learn
Upon completing this course, the learner will be able to meet these overall objectives:
Understand the IPv6 Addressing Architecture
Describe IPv6 Address Allocation
Understand IPv6 Multihoming
Describe the IPv6 Header Format
Enable IPv6 on Hosts and Cisco Routers
Use ICMPv6 and Neighbor Discovery
Troubleshoot IPv6
Describe DNS in an IPv6 Environment
Understand DHCPv6 Operations
Understand QoS Support in an IPv6 Environment
Examine OSPFv3
Understand MP-BGP
Configure IPv6 Policy-Based Routing
Configure FHRP for IPv6
Configure Route Redistribution
Configure IPv6 ACLs
Use IPsec, IKE, and VPNs in an IPv6 environment
Describe security issues in an IPv6 Transition Environment
Understand IPv6 Security Practices
Configure Cisco IOS Firewall for IPv6
Implement Multicast in an IPv6 Network
demonstrate IPv6 MLD
Describe issues around transitioning to IPv6 including Dual Stack, tunneling, translation and hybrid solutions
Design and Implement 6PE/6VPE
Outline: Implementing IPv6 Solutions for Service Providers (IPV6SPSE)
Module 1: IPv6 Operations
Understanding the IPv6 Addressing Architecture
Examining IPv6 Address Allocation
Understanding the IPv6 Multihoming Issue
Describing the IPv6 Header Format
Enabling IPv6 on Hosts
Enabling IPv6 on Cisco Routers
Using ICMPv6 and Neighbor Discovery
Troubleshooting IPv6
Module 2: IPv6 Services
Describing DNS in an IPv6 Environment
Understanding DHCPv6 Operations
PE Configuration
CPE Router Configuration
Lab 2-1: Using Prefix Delegation
Understanding QoS Support in an IPv6 Environment
Using Cisco IOS Software Features
Module 3: IPv6-Enabled Routing Protocols
Examining OSPFv3
Lab 3-1: Routing with OSPFv3
Understanding MP-BGP
Configuring IPv6 Policy-Based Routing
Configuring FHRP for IPv6
Configuring Route Redistribution
Module 4: IPv6 Security
Configuring IPv6 ACLs
Using IPsec, IKE, and VPNs
Discussing Security Issues in an IPv6 Transition Environment
Understanding IPv6 Security Practices
Configuring Cisco IOS Firewall for IPv6
Module 5: IPv6 Multicast Services
Implementing Multicast in an IPv6 Network
Lab 5-1: Multicasting
Using IPv6 MLD
Module 6: Transitioning to IPv6
Transitioning to IPv6—Introduction and Status
Implementing Dual-Stack
Describing IPv6 Tunneling Mechanisms
Lab 6-1: Implementing 6rd Tunnels
Translation and Hybrid Solutions
Transition Scalability and Other Concerns in a SP environment
Module 7: IPv6 over MPLS for Service Providers
Designing and Implementing 6PE
Designing and Implementing 6VPE
6VPE Hub and Spoke
Internet Access to 6VPE
6VPE InterAS Scenario A, B, and C
6VPE Carriers Supporting Carriers
Classroom Training
Duration 5 days
Price
United States:

US$ 3,195

Cisco Learning Credits:

32 CLC
Enroll now
Click City Name To Book
Schedule
This is an Instructor-Led Classroom course