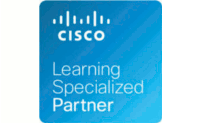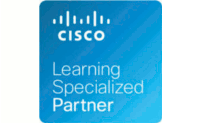 Introduction to IOT – The Transformation of Industries through IOT (Oil & Gas) (IOTOG)
Course Overview
This course is designed to enable partners and Account Manager starting a conversation around IoT in the Oil & Gas industry. Each industry has different challenges and a different market, so the application of and value by IoT will depend on specific vertical knowledge.
Students will take away a sound understanding of the challenges in O&G, the market economics and drivers, scenarios for IoT in O&G, the potential stakeholders within and beyond IT - and primarily how to start a conversation with them.
Additionally, students will understand the Cisco IoT system and building blocks based on a case study. Equipped with this knowledge, students are able to approach (new) stakeholders in order to position Cisco IoT and unhide new opportunities.
Who should attend
Account Managers
Business Developers
What You Will Learn
After the course, participants are empowered to:
Understand the transformative power of the IoT
Know the Cisco IoT System & validated designs
Understand the macro-economical challenges of the O&G industry
Identify how IoT helps to transform and creates value in O&G (building blocks & solutions)
Evaluate IoT use cases and how they change KPI's
Start a business-led conversation
Get on track – plan actions and use Cisco resources
Outline: Introduction to IOT – The Transformation of Industries through IOT (Oil & Gas) (IOTOG)
Part 1: Transformation through Digitalisation – with Cisco IoT & IoE
Introduction participants & facilitators; setting scene and show agenda for day
IoT as a driver for transformation: a brief overview on IoT as a technology as well as a driver for the digitalization of life and business; Internet of Things as part of the 'Internet of Everything' drives the digitalisation of industries – clarification/definition
Overview on IoT in business - from 'create' to 'decide'; how IoT changes the way companies make decisions, and how Cisco participates (CCAAD: create, communicate, aggregate, analyze, decide) – component overview
Part 2: Macro-economics in Oil & Gas – an opportunity for IoT
The new reality "macro-economical challenges in 'O&G': providing background knowledge about oil & gas industry (market forces, legal, economical etc. by using PESTLE) – working example: analysis of O&G industry by applying PESTLE
Part 3: Cisco IoT system – overview
How Cisco participates: The Cisco IoT System, validated designs for IoT solutions
What is the solution, overview and product components, manufacturing ecosystem partners, competitive landscape
Cisco IoT system launch presentation
Part 4: Connected Industry – Oil & Gas
IoT & IoE in the Oil & Gas industry: Cisco building blocks and solutions, Key Buyers and their care-abouts, key outcome of Cisco IoT for O&G
O&G solution presentation
Defining IoT use cases – working with use cases in order to unhide the potential of IoT: "What-if-scenarios" with embedded IoT in a certain business process or use case (e.g. Coffee Partner example)
Exercise: pick a use case and define impact of IoT (KPI's), buyers and care-abouts
Understand the stakeholders in 'O&G' use cases: understand whom to address with IoT beyond IT, their individual challenges, potential value, how to approach them - draft the buying center – draft messaging
Part 5: Cisco offerings & services
Next steps, certifications, service offerings, sales tools & resources, enablement, programs etc.
Q& A and Feedback
Schedule
Currently there are no training dates scheduled for this course. Request a date