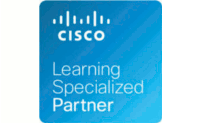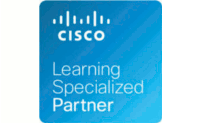 Administering and Implementing Cisco Jabber, IM&P and Mobile Remote Access (IMPMRA-TB)
About this Course
Fast Lane has consolidated the "CCNA and CCNP Collaboration" Cisco Jabber, IM & Presence and Mobile Remote Access (MRA) course content into a single 3-day course providing you with the skills to implement and administer this key collaboration technology. looks at implementing Cisco IM&Presence and Collaboration Edge technology to support MRA, open and closed video federations and Spark hybrid services This course is ideal if you are considering adding Jabber and MRA to your deployment of if you need comprehensive training on this application.

Who should attend
Cisco IM&Presence Administrators and Engineers
CCNP Voice certified professionals wanting to upgrade their skills and knowledge based on new material in the latest Collaboration Courses
Cisco Systems Engineers.
Class Prerequisites
An understanding of Cisco UC Manager concepts and administrative interfaces.
What You Will Learn
Design and deploy Cisco IM&Presence in a CSR 11.6 virtual solution.
Understand Cisco IM&Presence Administrative Interfaces
Integrate Cisco IM&Presence with Cisco UC Manager
Implementing a URI-Based Dial Plan for Multisite Deployments and Video Federations
Implement Cisco Unified IM and Presence and Cisco Jabber Desktop and Mobile
Troubleshoot Cisco Unified IM and Presence
Understand Cisco VCS Control and Cisco Expressway Series and Unified Communications Mobile and Remote Access
Dial Plan Design for deploying multiple services on Expressway
Deploy MRA
Troubleshooting MRA
Spark Hybrid Services
Outline: Administering and Implementing Cisco Jabber, IM&P and Mobile Remote Access (IMPMRA-TB)
Module 1: Cisco Unified IM and Presence Implementation
Lesson 1: Designing and Deploying Cisco Unified IM and Presence

Cisco UC Manager IM and Presence Service Features and Functionality
Cisco Unified Communications IM and Presence Architecture
Cisco Unified Communications IM and Presence Cluster
Cisco Unified Communications IM and Presence Cluster Deployment Options
Multicluster Deployment
OVA Template for Cisco Unified Communications IM and Presence
Cisco Jabber Port Usage
Federated Deployment
Microsoft Integration
Microsoft OCS Federation
Mapping of Presence Status
Federation Preparation

Lesson 2: Describing Cisco Unified Communications IM and Presence Components and Communication Flows

Cisco Jabber Information Flow in Deskphone Mode
Cisco Jabber Information Flow in Softphone Mode
Cisco Jabber in Phone-Only Mode
Cisco Jabber and Voicemail
Cisco Jabber and Conferencing
Integration with LDAP for Cisco Jabber
Cisco Unified Communications IM and Presence, Active Directory, and Exchange
Cisco Jabber Login Flow

Lesson 3: Integrating Cisco Unified Communications IM and Presence

Set Up Cisco Unified Communications Manager for Presence
Checklist for Cisco Unified Communications Manager Setup
Cisco Jabber UC Services
Implementing Cisco Unified Communications IM and Presence
Checklist for Cisco Unified Communications IM and Presence Setup
Cisco Unified Communications IM and Presence Services
Cisco Jabber Service Discovery
Service Discovery: Domain
Service Discovery: Operating Mode
Methods of Installation
Create a Custom Installer

Lesson 4: Configuring Cisco Unified Communications IM and Presence Features and Implementing Cisco Jabber

Cisco Jabber in Phone-Only Mode
Configure Cisco Jabber in Softphone Mode
Legacy Client Settings
Cisco Jabber UC Services
Upload Jabber-Config File to TFTP Server
Visual Voicemail Interface for Cisco Jabber
Cisco Jabber in Softphone Mode
Cisco Jabber Account Options
Connection Status
LDAP Profile Test
Voicemail Profile Test
Enable End Users and Devices for CTI
Cisco Jabber in Deskphone Mode
Module 2: Collaboration Edge Architecture
Lesson 1: Collaboration Edge Overview 1.0 hours

Core Components
Mobile and Remote Access
Jabber Guest
Business to Business: Open and Closed Video Federations
External XMPP Federations
Cisco Spark Hybrid Services

Lesson 2: Describing Cisco Expressway Series Deployment Options

Cisco Expressway Series Overview
Cisco Expressway Series Deployment Options
Cisco Expressway Series Platforms, Licenses, and Features
Cisco Expressway Clustering
Cisco Expressway Series Initial Configuration
Module 3: Collaboration Edge Deployment Considerations
Lesson 1: DNS Deployment

Basic DNS Requirements
DNS Service Records
DNS SRV Record Priorities and Weights
Changing Server names to FQDNs
Troubleshoot DNS SRV Entries

Lesson 2: URI-Based Dial Plan for Multisite Deployments

URI Dialing Overview
URI Endpoint Addressing Review
URI Partitions and CSSs Review
URI Call Sources Review
Blended Addressing
FQDNs in Directory URIs
URI Call Routing

Lesson 3: Certificates and Security

Cryptographic Essentials
PKI and Cisco Collaboration
Certificates in Cisco Collaboration
Working with Certificates in a Cisco Collaboration Environment
Securing a Cisco Collaboration Environment
Module 4: Collaboration Edge Deployment
Lesson 1: Cisco Expressway Call Routing

Cisco Expressway Dial Plan Components
Cisco Expressway Zones
Regular Expressions and SIP URIs
Transforms and Search Rules
CPLs

Lesson 2: Business to Business Communications

Open vs. Closed Video Federations
Cisco Unified Communications Manager and Cisco Expressway Interconnection
Traversal Zones for Business to Business Communication
DNS and Default Zones for Business to Business Communication
Dial Plan for Closed Video Federations
Security for Closed Video Federations
Dial Plan for Open Video Federations
Security for Open Video Federations

Lesson 3: Implementing Unified Communications Mobile and Remote Access

Unified Communications Mobile and Remote Access Overview
Unified Communications Mobile and Remote Access Components
Unified Communications Mobile and Remote Access Operations
Unified Communications Mobile and Remote Access Configuration Procedure

Lesson 4: Troubleshooting Unified Communications Mobile and Remote Access
Lesson 5: Cisco Spark Hybrid Services 0.75 hours

Cisco Spark Overview
Cisco Spark Hybrid Services
Cisco Spark Hybrid Services Connectors
Deploying Cisco Spark Hybrid Services
Labs:
DNS Configuration
Implementing a URI-Based Dial Plan for Multisite Deployments
Certificate Deployment
Security - Securing On Premise Communications
Integrate Cisco Unified Communications IM and Presence with Cisco Unified Communications Manager
Configure Cisco Unified Communications IM and Presence Features and Implement Cisco Jabber
Deploy Open and Closed Video Federations
Implementing Mobile and Remote Access via Cisco Expressway
Implementing Mobile and Remote Access via Cisco Expressway
Implementing Mobile and Remote Access via Cisco Expressway
Classroom Training
Duration 3 days
Price
United States:

US$ 2,795

Cisco Learning Credits:

28 CLC
Enroll now
Online Training
Duration 3 days
Price
United States:

US$ 2,795

Cisco Learning Credits:

28 CLC
Enroll now
Schedule
Currently there are no training dates scheduled for this course. Request a date