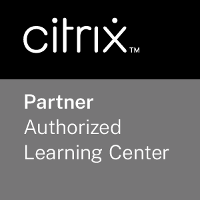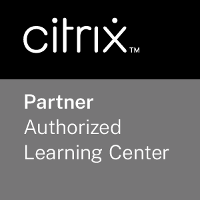 XenApp and XenDesktop Current Release Update (CXD-230)
About this Course
This course is designed to teach you about the leading practices and new functionality in the 7.7 and 7.8 releases. Learn about architectural changes, management enhancements and how to get the most out of XenApp and XenDesktop 7.7 and 7.8 through real world scenarios. You will have access to hands-on exercises within a virtual lab environment to configure and test features including AppDisks with AppDNA and Zones.
Who should attend
Administrators
Engineers
Architects
Class Prerequisites
It is recommended that you take one of the following courses:
It is also recommended to gain a basic understanding of Windows Server 2012 R2 and Windows 10
What You Will Learn
Deliver Windows 10 desktops with XenDesktop and Provisioning Services
Understand the upgrade process and installation improvements in XenApp and XenDesktop
Understand the concept of XenApp and XenDesktop zones and how to configure them
Configure advanced settings in the StoreFront console including Zone mapping
Understand the architecture of AppDisks, how they are configured, and how to validate them using AppDNA
Manage and deliver App-V applications directly through Citrix Studio
Configure and manage Stores with the new Store focused administration console in Citrix StoreFront
Configure application limits and multiple application sessions in Citrix Studio
Manage applications in Citrix Studio using the applications and tags nodes
Configure alerting and notifications in Citrix Director
Describe the performance enhancements to Provisioning Services
Outline: XenApp and XenDesktop Current Release Update (CXD-230)
Module 1: Installation and Upgrade
Installation flow changes
Upgrade strategy
Upgrading the XenApp and XenDesktop site
Upgrading Provisioning Services
Module 2: StoreFront Management
Store centered management
Simplified resource aggregation and user mapping
Delegated authentication improvements
Module 3: Zone Architecture
Zones in FMA
Configuring primary and satellite zones
Zone design considerations
StoreFront Zone mapping and routing
Module 4: Provisioning
AppDisk architecture
Configuring AppDisks
Analyzing AppDisks with AppDNA
AppDisk layering considerations
Provisioning Services performance enhancements
Module 5: Application Management
Application centered management
Delivering App-V applications through Citrix Studio
Advanced application configuration in Citrix Studio
AppDNA enhancements for image and application management
Module 6: Maintenance and Monitoring
Integrating Microsoft System Center Operations Manager with Citrix Director
Configuring notifications and alerts in Citrix Director
Active Directory authentication with Citrix Director
Enhanced reboot scheduling in Citrix Studio
Classroom Training
Duration 2 days
Price
Enroll now
Click City Name To Book
Schedule
This is an Instructor-Led Classroom course
This is an Instructor-Led Online (ILO) course. These sessions are conducted via WebEx in a VoIP environment and require an Internet Connection and headset with microphone connected to your computer or laptop.
* This class is delivered by a partner.