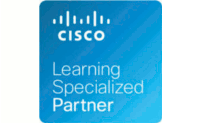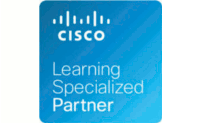 Implementing Cisco Unified Wireless Mobility Services Version 2.0 (IUWMS)
Fast Lane is once again proud to bring this 5-day intensive course on Unified Wireless and Mobility. This course is newly-updated to include Cisco-only mobility services like "context-aware mobility services" and the robust management feature of Cisco's Wireless Control System (WSC). This course provides essential coverage of the topics on the CCNP Wireless exam 642-746 IUWMS, and is a great course to take for learning how to fully leverage Cisco's Wireless LAN and Mobility Service capabilities. The updates to this Version 2.0 course provides extensive information on how to optimize your wireless network using the latest 7.0 MR1 controller code features. You will also learn how to handle passive clients, optimize and troubleshoot AP joining process and WLANs. You will also learn how to fine tune location and wireless IPS services with Cisco MSE running code 7.0, and configure mesh networks.

About this Course
The Implementing Cisco Unified Wireless Mobility Services (IUWMS) course is a 5-day, hands-on course, designed to help you prepare for the CCNP Wireless certification, a professional-level certification specializing in the wireless field.
The goal of the IUWMS v2.0 is to prepare you to integrate mobility services into the network, tune and troubleshoot the WLAN running mobility services and implement enterprise mesh networks The IUWMS reinforces the instruction by providing you with hands-on labs to ensure you thoroughly understand how to implement mobility services in the wireless network.
Who should attend
This course is intended for:
Systems Engineers
Account Managers
Network engineers
Network administrators
Network managers
Network designers
Project managers
Class Prerequisites
The knowledge and skills you must have before attending this course are as follows:
It is also recommended that you have a basic knowledge of the following:
Cisco Lifecycle Services
Wireless standards (IEEE)
Wireless regulator environment (FCC, ETSI, and so on)
Wireless certification organization (Wi-Fi Alliance)
What You Will Learn
After completing this course, you will be able to:
Design a WLAN infrastructure for mobility
Implement advanced services and manage with the WCS and WCS Navigator
Implement Cisco's Location-based Services
Implement the Mobility Services Engine into the wireless network
Describe the outdoor wireless networks and products
Implement and manage an indoor enterprise mesh
Optimize and troubleshoot the WLAN
Outline: Implementing Cisco Unified Wireless Mobility Services Version 2.0 (IUWMS)
Module 1: Design WLAN Infrastructure for Mobility
Utilizing Best Practices for WLAN Mobility Services
Identifying Implications of Layer 2 and Layer 3 Roaming
Designing for High Availability
Implementing Single SSID Designs with Mobility
Describing Cisco CleanAir
Module 2: Implement Advanced Services and Manage with Cisco WCS and Cisco WCS Navigator
Installing the WCS and Navigator
Configuring Controllers and Access Points Using WCS Templates
Configuring WCS for WLC Auto-provisioning
Implementing WCS Partitioning
Scheduling Wireless Access using WCS
Configuring Reports
Configuring Administrative Tasks
Monitoring and Converting Autonomous APs using WCS
Describing the Roles, Features, and Functions of Cisco WCS Navigator
Module 3: Design WLAN for Context-aware Services
Describing Positioning Techniques
Identifying Deployment Requirements
Describing Applications of RFID, Chokepoint and TDoA
Module 4: Implement Cisco Context-Aware Services
Describing Mobility Services Architecture
Configuring the Cisco 3300 Series MSE
Integrating and Managing the 3300 Series MSE with WCS
Configuring and Tuning the 3300 Series MSE for Context-Aware Services
Tracking Mobile Clients
Configuring, Generating, and Interpreting Location and Event Notifications
Integrating Third-Party Applications
Describing MSE Maintenance
Troubleshooting Context-aware Services
Module 5: Implementing and Managing Indoor and Outdoor Mesh Networks
Describing Wireless Mesh Networks
Describing Mesh Formation
Implementing an Outdoor Wireless Mesh Network
Configuring Advanced Features in a Wireless Mesh Network
Configuring WCS for a Mesh Network
Troubleshooting an Indoor Wireless Mesh Network
Using Workgroup Bridges
Monitoring and Troubleshooting Clients
Classroom Training
Duration 5 days
Price
United States:

US$ 3,295

Cisco Learning Credits:

33 CLC
Enroll now
Online Training
Duration 5 days
Price
United States:

US$ 3,295

Cisco Learning Credits:

33 CLC
Enroll now
Click City Name To Book
Schedule
This is an Instructor-Led Classroom course
This is a
FLEX
course, which is delivered simultaneously in two modalities. Choose to attend the Instructor-Led Online (ILO) virtual session or Instructor-Led Classroom (ILT) session.
United States
Currently there are no training dates scheduled for this course. You can schedule a private, onsite training session or request a public date by emailing info@fastlaneus.com.
Europe