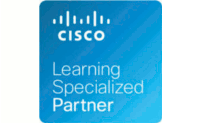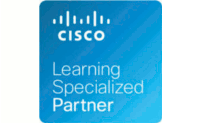 Implementing Advanced Cisco Unified Wireless Security Version 2.0 (IAUWS)
Fast Lane's team of Wireless and Security Experts are proud to bring you this essential course on securing borderless networks. While wireless technology is quickly taking over the place of the wired corporate environment, the security stakes are rising even higher. This course will expose you to the full range of threats and specific techniques for mitigating risk on your Cisco wireless enterprise.
About this Course
This course update integrates the latest features related to wireless security. You will learn how to secure users and administrators access to your wireless networks and devices. You will also learn how to integrate wireless security to the corporate network security scheme, by integrating NAC, NAM, NGS and IPS solutions with your wireless solution. You will also learn in this course update how to fully utilize code 7.0 MR1 latest security enhancements, such as limiting WLAN client number, using dynamic interface grouping for VLAN assignment round robin allocation, and configuring Office Extend APs.
Who should attend
This course is intended for:
Wireless network engineers
Wireless test engineers
Wireless network administrators
Wireless network managers
Mid-level wireless support engineer
Project managers
Program managers
Other – sales and marketing personnel
Class Prerequisites
The knowledge and skills you must have before attending this course are as follows:
What You Will Learn
Implementing Advanced Cisco Unified Wireless Security (IAUWS) v1.0 is a five-day day instructor-led course, designed to help you prepare for the CCNP® wireless certification, a professional-level certification specializing in the wireless field. The goal of the course is to prepare you to secure the wireless network from security threats via appropriate security policies and best practices, as well as ensure the proper implementation of security standards and proper configuration of security components. The IAUWS reinforces the instruction by providing you with hand-on labs to ensure thorough understanding of how to secure a network.
Upon completing this course, you will be able to:
Translate organizational and regulatory security policies and enforce security compliance
Integrate security on client devices
Design and implement guest access services on the WLAN controller
Design and integrate a wireless network with Cisco NAC Appliance
Implement secure wireless connectivity services on the WLAN controller
Use the internal security features on the WLAN controller and integrate the WLAN controller with advanced security platforms to isolate and mitigate security threats to the WLAN
Outline: Implementing Advanced Cisco Unified Wireless Security Version 2.0 (IAUWS)
Module 1: Organizational and Regulatory Security Policies
Describing Regulatory Compliance
Segmenting Traffic
Configuring Administrative Security
Managing Autonomous AP, WLAN Controller and Cisco WCS Alarms
Identifying Security Audit Tools
Understanding Cisco's End-to-End Security Solutions
Module 2: Secure Client Devices
Configuring EAP Authentication
Configuring Certificate Services
Describing the Impact of Security on Application and Roaming
Configuring HREAP Clients Authentication
Configuring OEAP
Configuring Cisco AnyConnect
Implementing Access Control Lists
Configuring Identity- Based Networking
Troubleshooting Wireless Connectivity Connectivity Issues Related to EAP authentications
Module 3: Design and Implement Guest Access Services
Describing Guest Access Architecture
Configuring the WLAN to Support Guest Access
Configuring Guest Access Accounts
Troubleshooting Guest Access
Module 4: Design and Integrate Wireless NetworkWLAN with Cisco NAC Appliance
Introducing the Cisco NAC Appliance Solution
Configuring the Controller for Cisco NAC Out-of-Band Operations
Module 5: Internal and Integrated External Security Mitigation
Mitigating Wireless Vulnerabilities
Configuring Management Frame Protection
Integrating the WLAN Infrastructure with IPS
Classroom Training
Duration 5 days
Price
United States:

US$ 3,295

Cisco Learning Credits:

33 CLC
Enroll now
Online Training
Duration 5 days
Price
United States:

US$ 3,295

Cisco Learning Credits:

33 CLC
Enroll now
Click City Name To Book
Schedule
This is an Instructor-Led Classroom course
United States
Currently there are no training dates scheduled for this course. You can schedule a private, onsite training session or request a public date by emailing info@fastlaneus.com.