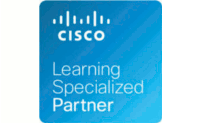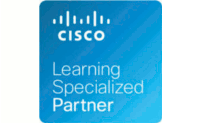 Building Cisco Business Outcome Aligned IT Roadmaps (BTROAD)
About this Course
This comprehensive 5-day Cisco Business Transformation course enables you to align Cisco architectures, Smart Solutions and services with a customer's strategic vision and technology needs. You will enhance your skills in executing a consultative, business-led sales approach. Activities teach you how to use Cisco's Transformational Networking methodology in uncovering customer priorities, IT capability gaps and financial drivers for Cisco-related IT investments. You will build the skills necessary to gain customer acceptance as a trusted advisor thus driving higher Cisco / channel partner revenue, influence and customer loyalty.
You will cover topics such as:
Understanding a customer business strategy and priorities
Moving beyond IT to engaging with Line of Business stakeholders and building credibility
Identifying how Cisco architectures and solutions address customer IT capability gaps
Running a workshop aimed at gaining stakeholder agreement to a roadmap of IT projects
Effectively presenting to senior executives
Understanding financial concepts; creating inputs for a business case
Who should attend
Engineers and Architects involved in the planning of customer solutions.
Class Prerequisites
Have a valid Cisco CCO Login
Have passed or have equivalent knowledge in one of the following:

Advanced Borderless Networks for Account Managers (650-377)
Advanced Collaboration Architecture Sales Specialist (650-367)
Data Center Networking Solution Sales (646-985)

CCDP is recommended
An overview understanding of the ITIL and TOGAF9 frameworks and the key principles, components, processes and techniques of each framework.
What You Will Learn
Adopt a consultative, business led sales approach to customer engagements
Conduct a workshop to capture business strategies, objectives and requirements
Convey roadmap benefits
Gain customer executive buy-in and commitment for action
Apply the Cisco Transformational Networking methodology
Create a technology and initiatives roadmap plus supporting deliverables, aligned to the customer's business priorities
Develop and position a business case for the roadmap to include Cisco Architectural propositions, Smart Solutions, Services and related offerings
Outline: Building Cisco Business Outcome Aligned IT Roadmaps (BTROAD)
Module 1: Introduction
Enterprise Architecture: Frameworks, Methodologies and Benefits
TOGAF and ITIL: Introduction and Relevance
Module 2: Consultative Selling and Business – Focused Engagements
Business Transformation and IT-Enabled Change
Cisco's Architectural Plays and Solutions Overview
Using your Personal Story to Boost Credibility
Competitive Landscape and Differentiation
Business Finance: Concepts and Approach for Quantifying Value
Module 3: Business Consulting-Roles and Styles
Building Skills for Consultative Selling
Planning and Conducting Successful Client Meetings
Identifying and Managing Stakeholders
Establishing Rapport
Active Listening
Planning and Leading a Planning and Discovery Workshop
Essential Ingredients of a Successful Workshop
Planning and Conducting a Workshop
Assess Workshop Outputs and Implications
Analyzing Opportunities and Gaining Support for Change
GAP Analysis
SWOT Analysis
Questioning Approaches and Handling Objections
Understanding Change Management
Presenting Findings for Maximum Impact
Module 4: Building an IT Roadmap: Part 1
Aligning IT with Business Priorities
Building a Strategic IT Roadmap: Introduction, Approach, Roles, Resources
Customer Vision Workshop: Planning and Execution
Building Architecture and Solutions Relevance
Module 5: Building an IT Roadmap: Part 2
Discovery and Current State Assessment
Creating an Architectural Framework and Roadmap
Gaining Agreement: Call to Action
Classroom Training
Duration 5 days
Price
United States:

US$ 3,995

Cisco Learning Credits:

40 CLC
Enroll now
Online Training
Duration 5 days
Price
United States:

US$ 3,995

Cisco Learning Credits:

40 CLC
Enroll now
Schedule
Currently there are no training dates scheduled for this course. Request a date