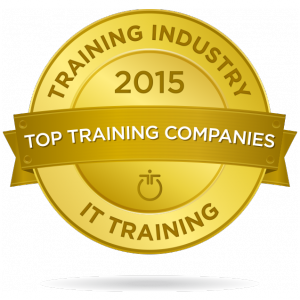 Fast Lane is proud to announce that for the eighth year in a row, we have been admitted in the TrainingIndustry.com's List of Top 20 IT Training Companies.
Training Industry comes out with a list annually that recognizes the companies in the IT industry who excel in providing training services. The companies that make the list have to meet the standards of Training Industry's mission to monitor the training marketplace in order to help organizations connect with the right training partner for the specific client requirements each organization is searching for.
Ken Taylor, the President of Training Industry Inc. says, "Our Top 20 IT Training Companies are all excellent organizations that provide training programs on new technologies in a continuously evolving space. While the segment itself has shown relatively slow growth, these organizations stand out in covering all critical topics in engaging and effective ways."
Doug Howard, Chief Executive Officer of Training Industry Inc. says, "The 2015 Top 20 list demonstrates the strength of training providers in the technology segment. The IT training market has seen significant growth in demand for online virtual classes, and these providers continue to adjust the needs of their clients."
The following criteria was used to determine the selection of companies to make this year's Top 20 IT Training List:
Leadership and innovation in IT training
Breadth of IT training and delivery methods offered
Company size and growth potential
Quality and number of clients/users
Geographic reach
Awards, recognition and competitive differentiation
Fast Lane is a leading provider of advanced technology courses. Fast Lane specializes in both traditional and instructor-led online courses that utilize authorized vendor and custom-developed curriculum. Fast Lane offers a range of complete authorized training for Cisco, NetApp, VMware and Microsoft and has a strictly managed program that guarantees participants in all courses to be met with the highest level of educational quality.
(Visited 167 times, 1 visits today)